Episode 99: Dr. Spencer Nadolsky returns to the show to talk about what medications can cause weight gain and how to potentially find alternative options.
---
Get the podcast on iTunes (iOS)
Get the podcast on Stitcher (Android app)
Click Here to Get Podcast Transcripts
---
Guest Bio
Dr. Spencer Nadolsky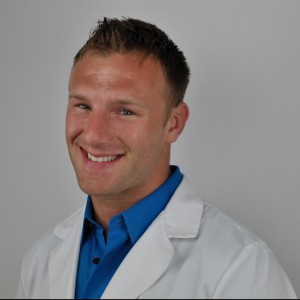 Dr. Spencer Nadolsky is an osteopathic family physician who specializes in weight loss (bariatric medicine) and lipidology. His philosophy is to push lifestyle before drugs (when possible). Lifting, eating, laughter, and sleeping being his current first line medicines.
After a successful athletic career at UNC-Chapel Hill, Spencer attended medical school at VCOM Virginia College of Osteopathic Medicine.
He wrestled in the Heavy Weight division for the UNC Tar Heels for 3 years and was ranked in the top 4 of the nation at one point. His goal is to use what he learned as an athlete and apply it to his patients to help them get as healthy as possible using lifestyle as medicine.
In this episode we discuss:
Why obesity is much more complex than being "a choice"
Why "eat less, move more" isn't good practical advice to tackle obesity
How certain medications can cause changes in body weight
Medications that affect the central nervous system
Medication that can alter the body's energy homeostasis
Alternative options for patients who are currently on drugs that affect body weight
Dr. Spencer's new book: all you need to know about losing weight and keeping it off
Links & Resources:
The Fat Loss Prescription: [amazon.com]
The Fat Loss Prescription [amazon.co.uk]
Dr. Spencer Nadolsky Facebook page
---
Enjoy this episode?
Leave a review for the show on iTunes
Leave a review on Stitcher (android users)
You might also enjoy these:
SNR #87: Dr. Brendan Egan – Anabolic Resistance, Sarcopenia & The Importance of Muscle
SNR #57: Martin MacDonald – Fat Burning vs. Fat Loss, Fasted Cardio & Low-Glycogen Training
SNR #86: Mike T. Nelson, PhD – Metabolic Flexibility, Fasting vs. Ketosis & Low Glycogen Training
---