Sigma Live Sessions
Watch in full HD quality, live discussions between Sigma Nutrition's Danny Lennon and four world-renowned experts in nutrition.
You will be able to view four topic discussions on:
Dietary Interventions in Prediabetes & Diabetes – Nicola Guess, PhD
Fuelling Elite Sport Performance, Carbohydrate Periodization & Pracitioner Experiences – James Morton, PhD
Relative Energy Deficiency & Female Athlete Triad – Kirsty Elliot-Sale, PhD
Fasting for Health? Longevity, Autophagy and More – Martin MacDonald, MSc
If you're interested, you can check out the full details here: Sigma Live Sessions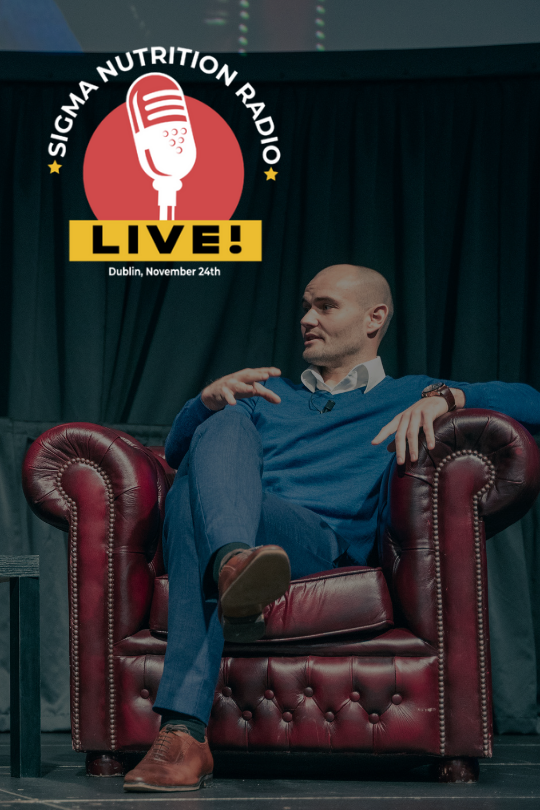 JPS Optimising Body Composition Seminar
3 x 90 minute presentations covering the fundamental sciences of fat loss and muscle growth.
Lecture 1: Physiology of Fat Loss & Hypertrophy – Lyndon Purcell
Lecture 2: Pragmatic Dietary Design for Optimising Body Composition – Danny Lennon
Lecture 3: Program Design For Muscle Growth – Jacob Schepis
If you're interested, you can check out the full details here: OBC Seminar Recording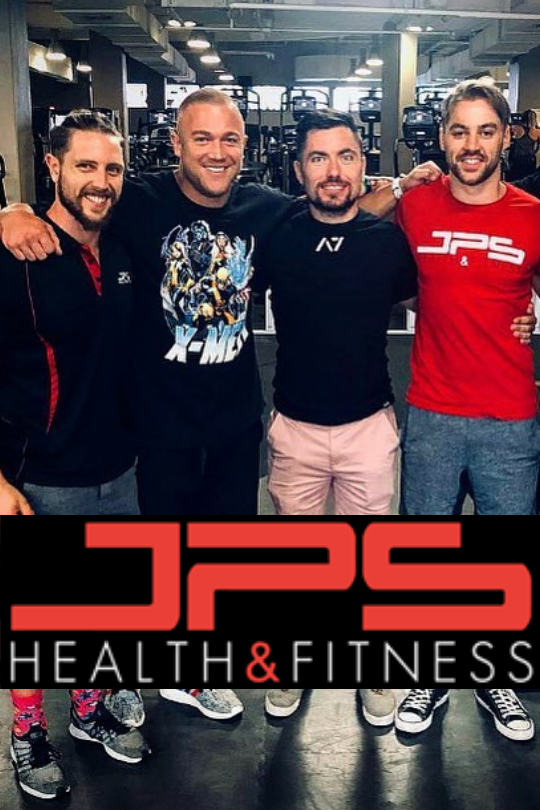 Mac-Nutrition Uni
Mac-Nutrition Uni is my default recommendation when people ask me about online nutrition courses. Having seen the content and work Martin MacDonald and the MNU team have put into the course, in addition to the ongoing consistent interaction with the students, I can 100% vouch for this being THE outstanding choice when it comes to an online, evidence-based course.
It is the UK's first ever 12-month, evidence-based, online nutrition course that can be completed alongside full-time work, from anywhere in the world!
The course has been designed to take someone from knowing very little, all the way through to having the wisdom, confidence and integrity to support clients in achieving a wide variety of nutrition related goals.
I've been able to arrange a special discount of £50 off the enrolment fee for the Sigma Nutrition audience. Simply use the coupon code SigmaMNU at the checkout to get the £50 discount.
To get details or enrol, go here: Mac-Nutrition Uni – Course Details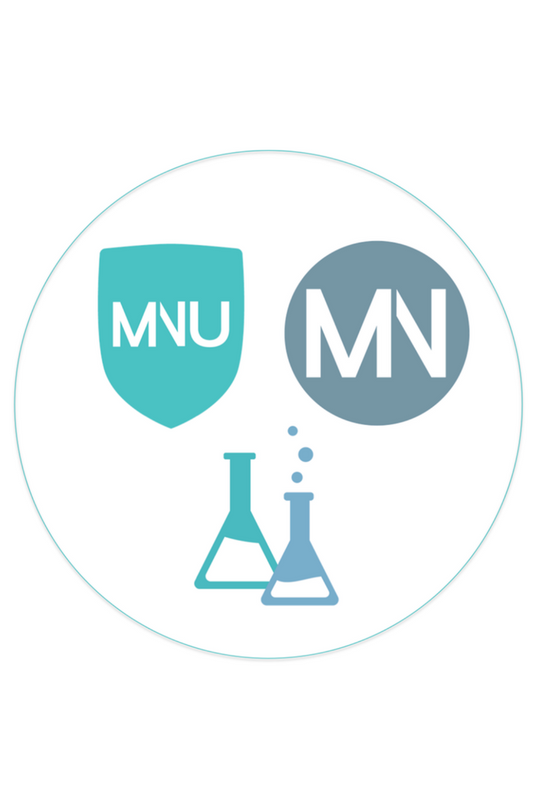 JPS Online Mentorship
I'm delighted to be one of the lecturers on the JPS Mentorship, alongside the like of James Krieger and Brian Minor.  And as I'm a lecturer on the course, members of the Sigma Nutrition audience can get a 10% ($150) discount off their course fee, if they choose to enrol. To avail of the discount just use the code: Sigma10 
The aim of the JPS Mentroship is to provide coaches with a truly evidence based online mentorship course that bridges the gap between the science and the real world. Experts and industry leaders from a variety of different fields and backgrounds contribute to the course curriculum.
The goal is to give coaches not just the best available science and information in fitness education, but presented in a way that makes it easily applied to your clients to get world class results. The course includes foundational knowledge that all coaches must possess, as well as in depth details and advanced information that will allow you to stand out amongst the pack. With a goal to help you achieve excellence within the fitness industry and take your passion for fitness and turn it into a sustainable and lucrative career.
To get full details, go here: JPS Online Mentorship
And remember to get $150 off your course fee, use the code Sigma10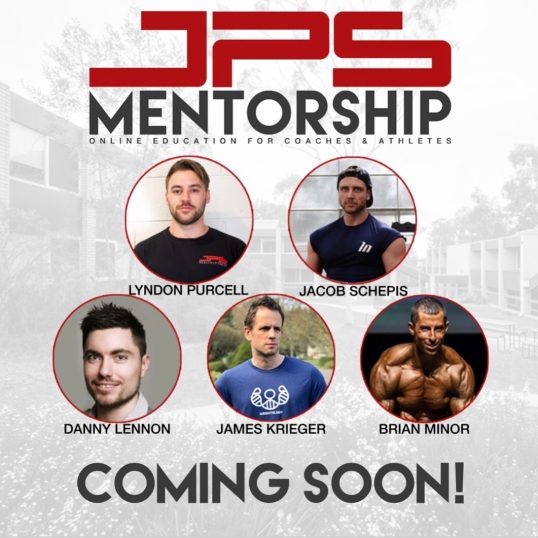 There are so many amazing books that I've read on nutrition, performance and health. So for the sake of time, I'm not going to review my thoughts on them all here. Rather, I've put together a list of books I highly recommend and then leave it up to you which to pick, based on your preferences.
The quality of content is astounding. The delivery is masterfully crafted and paced. And the net result for the reader is one that will be truly impactful on their approach and practice, whether they be a fitness enthusiast or a seasoned coach.
Perhaps the best way I could sum this work up is simply this; if I had read these books at the start of my journey in health and fitness, then I would have saved myself years of confusion, twists and turns and spinning my wheels. This is one of the very few resources I can whole-heartedly say that EVERY fitness professional and enthusiast should own.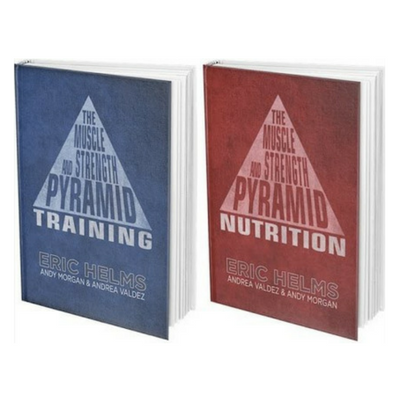 From an obesity and neuroscience researcher with a knack for engaging, humorous storytelling, The Hungry Brain uses cutting-edge science to answer the questions: why do we overeat, and what can we do about it?
No one wants to overeat. And certainly no one wants to overeat for years, become overweight, and end up with a high risk of diabetes or heart disease–yet two thirds of Americans do precisely that. Even though we know better, we often eat too much. Why does our behavior betray our own intentions to be lean and healthy?
The problem, argues obesity and neuroscience researcher Stephan J. Guyenet, is not necessarily a lack of willpower or an incorrect understanding of what to eat. Rather, our appetites and food choices are led astray by ancient, instinctive brain circuits that play by the rules of a survival game that no longer exists. And these circuits don't care about how you look in a bathing suit next summer.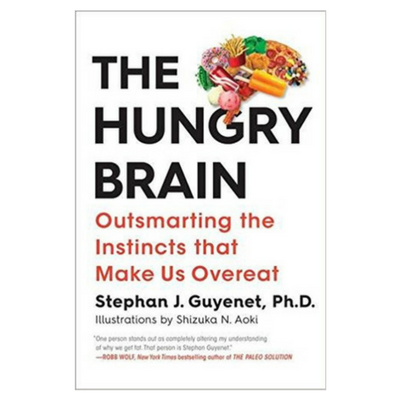 Ever seen a fat fox? Didn't think so. Why is it that only humans – or animals in the care of humans – develop obesity? In this book, Professor Mike Gibney delves into the history of the human relationship with food. He traces the evolution of our modern diet and looks to science to offer solutions to the phenomenon of human obesity. He calls on governments to cease the single-issue ad-hoc approach and demands a massive governmental long-term investment in weight management.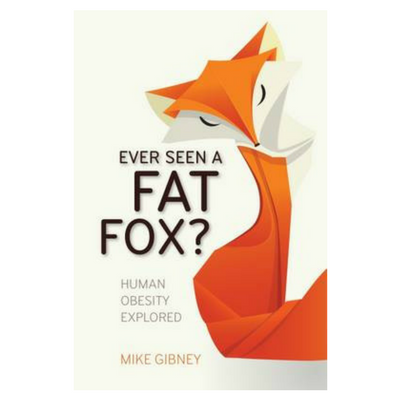 Contrary to what most dieters seem to believe, research has routinely found that dieters who are too rigid in their behaviors, expecting perfection, not accepting even the slightest slip actually do worse than people who take more flexible approaches to dieting. A Guide to Flexible Dieting explains how being less strict about your diet can actually make it more effective. See below for format information.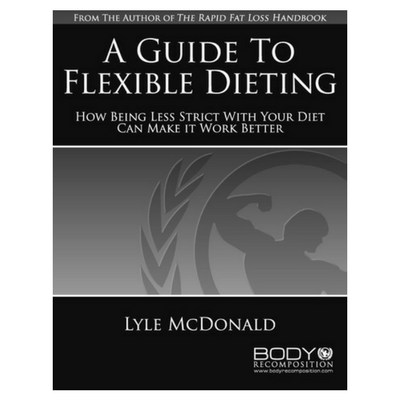 While women have traditionally been treated as "little men" in terms of their diet and training, they possess a unique physiology that makes such an approach ineffective at best, and damaging at worst. At over 400 pages, The Women's Book Vol 1 not only examines a woman's unique physiological differences in detail but provides comprehensive information on how to work with it to optimize her nutrition, fat loss and muscle gain efforts. The book price includes a $5 "pink tax" which will be donated to The Women's Sports Foundation, a 501c3 charity founded by Billie Jean King dedicated to creating leaders by ensuring all girls access to sports.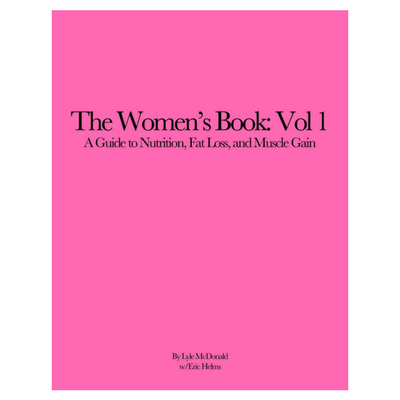 In this guide, Chris Masterjohn PhD has laid out all of the lab testing required for comprehensive nutritional screening in a single page, with hyperlinks making ordering any of the tests just one click away.
He also provides full instructions for lab testing, blood pressure, and dietary analysis, as well as an algorithm for quick decisions on what to do next for each marker that may be off.
It contains over 70 pages listing the signs and symptoms associated with all the possible nutrient imbalances, the potential causes of nutrient imbalances, and an action plan for correcting each imbalance.
To top it off, it ends with an index of the signs and symptoms of nutrient deficiencies and imbalances. The index has 178 entries, and each entry links directly to the sections of the text where those signs and symptoms are discussed.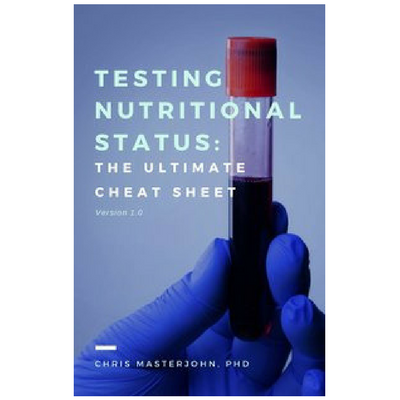 A comprehensive downloadable resource providing data driven insights on over 300 supplements to help you take the guesswork out of which supplements fit your needs. Sifting through a laundry list of supplements isn't a very effective way to determine which ones will improve your health. That's why Examine have included over 400 health goals cross-referenced by the supplements commonly used to meet them.
Make decisions based on reliable scientific information. One of the things that sets Examine.com apart is their refusal to cherry pick studies. Studies which use rats or cells in petri-dishes can often lead to faulty conclusions. Instead they focus only on randomized double-blind studies with human subjects.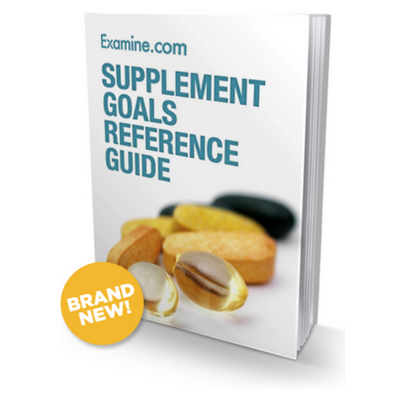 This is the best recipe book I've found to help cook healthy, macro-friendly meals in a way that's also convenient, easy and cheap.
Every recipe is high in protein, shows you the macronutrient breakdown per portion and has a scan-able code that you can use with My Fitness Pal!
Written by coach, bodybuilder and type 1 diabetic Phil Graham, this book provides a deep insight into the underlying physiology of diabetes and how it influences human metabolism, nutrition requirements and examines the body's response to different types of exercise especially weights resistance exercise.
Various other elements including; mindset, diabetes medication, diabetes management, sports supplementation and much more are discussed in great detail.
The modern day personal trainer will find this resource incredibly valuable, as nowadays they face more clients living with diabetes (especially Type 2) than ever before. This resource will teach the fit pro everything they need to know about coaching the client living with diabetes.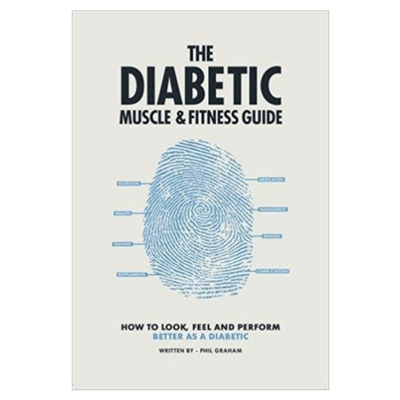 The Sigma Weight Cutting System is a complete system for you to learn and apply for yourself so that you can take control of your performance nutrition, make weight effectively and be the best fighter you can be. It also provides all the details behind how to apply this, which is especially important if you are a coach or nutritionist working with combat sport athletes who need to make weight and win.
Understand everything you need to know in order to customize your own weight cut protocol and fuel your training. The Sigma Weight Cutting System is a step-by-step blueprint of how to cut weight the scientific way. The best athletes don't leave anything to chance. They make sure their preparation is perfect. Now you can do the same.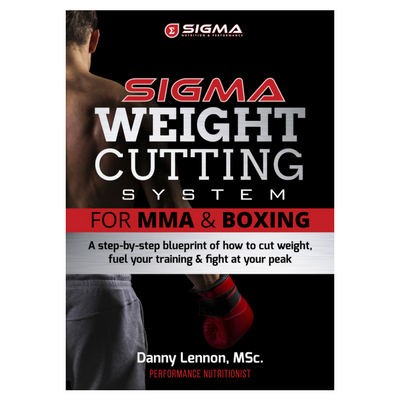 Note: Some of the links on this page are affiliate links, which means that if you choose to make a purchase, I will earn a commission. This commission comes at no additional cost to you. Please note that I have experience with all of these products/service and can vouch honestly about their value and usefulness. I would recommend everything on this page even if I were not receiving a small commission for some of them. I can 100% stand behind all of these resources. I just wanted to be up-front and honest. Hope you find them useful!