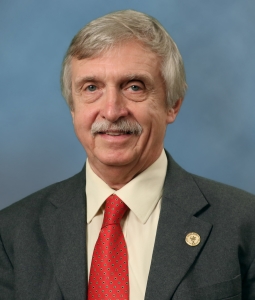 James Hébert, ScD
Dr. James Hébert is a nutritional and cancer epidemiologist, currently a distinguished Professor at the University of South Carolina. Dr. Hébert's professional focus for the past several years has been on developing and refining the Dietary Inflammatory Index™ (DII®), which has now been established as an effective research tool.
Dr. Hébert is also a Professor in the Department of Epidemiology and Biostatistics, a Professor of Epidemiology at the Medical University of South Carolina, a Professor of Community Medicine and Epidemiology at the University of South Carolina, School of Medicine, and the Director of the Cancer Prevention and Control Program.
Dr. Hébert obtained his ScD (Doctor of Science) in nutritional epidemiology from Harvard University in 1984.
In this episode we discuss:
Misconceptions about inflammation particularly when discussing chronic inflammation, disease and diet
History of the Dietary Inflammatory Index
Impact of DII score on various health outcomes
Meta-analysis - results showed an increased risk of CVD risk and mortality of 8% for each one-point increase in the DII score.
Impact of different diet pattenrs on DII score: what patterns lead to highest and lowest scores?
Diet-inflammation-disease relationship
If you regularly enjoy listening to Sigma Nutrition Radio and you'd like to take your support even further, then you can officially support the podcast on Patreon. You can pledge $1 per episode, and cancel at any time. If you'd prefer not to pledge a recurring payment, but instead send a one-time tip/donation, you can do so here.
Thank you for considering!