Episode 12: Exercise physiologist Dr. Mike T. Nelson is on the show to talk about his research on metabolic flexibility and the concept of performance-based fat loss.
Guest Bio
Dr. Mike T. Nelson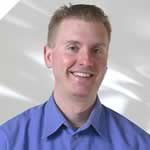 Mike T. Nelson has spent more than a decade of his life learning how the human body works, specifically focusing on how to properly condition it to burn fat and become stronger, more flexible, and healthier.
He's has a PhD in Exercise Physiology. He holds a BA in Natural Science, and an MS in Mechanical Engineering (Biomechanics). He's an adjunct professor and a member of the American College of Sports Medicine. He's been called in to share his techniques with top government agencies.
The techniques he's developed, and the results Mike gets for his clients have been featured in international magazines, in scientific publications, and on websites across the globe.
In This Show We Discuss:
Caloric deficits and "broken" diet methodologies
How can we define metabolic flexibility
Why is it important to be metabolically flexible?
What a healthy functioning body should be able to do
Respiratory quotient and the middle ground
Should we be burning fat or carbs most of the time?
Increasing mitochondrial density
Fasting protocols & hormonal effects
Does meal frequency impact metabolic state?
Stress-reduction vs stress-induction of the diet
Performance-based Fat Loss
Performance as a metric vs. body composition analysis
Could LESS protein and MORE carbs actually be helpful?
Links & Resources
---