Podcast: Play in new window | Download | Embed
Subscribe: Apple Podcasts | Google Podcasts | Stitcher | RSS | More
Episode 60: Dino Camire is on the show to discuss acute vs. chronic adaptations to dieting, body image, striving for perfection, performance-based goals and why it's important to transition off a diet.

Guest Bio
Dino Camire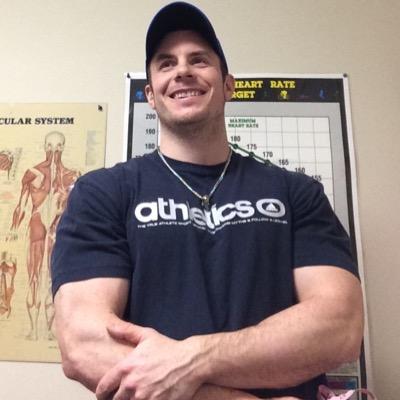 Dino is a strength and conditioning coach from Winniped, MB., Canada, logging over 15,000 hours of hand-on, in-the-trenches coaching.
He has a B.A. in physical anthropology, as well as experience as a research assistant in the kinesiology lab at the University of Manitoba.
He also has a strong martial arts background; being a judo blackbelt as well as a former pro MMA fighter.
He competes as a natural bodybuilder, placing 2nd at the INBF Natural Bodybuilding competition and 1st in the IDFA competition in June 2014.
In this episode we discuss:
Acute changes vs. chronic adaptations
Body image and striving for perfection
Performance-based goals
How to transition off a diet
Steps to ensure sustained, consistent results
Real-world success examples
How ladies got to eating 300g of carbs of day and dropping body fat
The battle in changing misconceptions around nutrition
Non-purging bulimia
Links & Resources:
Episode 12 with Mike T. Nelson
Danny's online workshop: Determining Calorie & Macronutrient Targets
Leave a review for the show on iTunes
Leave a review on Stitcher (android users)
---
Enjoy this episode?
Click here to keep up to date with Sigma Nutrition content
You might enjoy these previous episodes:
SNR #43: Dr. Mike Israetel – All You Need To Know About Nutrient Timing
SNR #28: Eric Helms ~ Dieting, Macros & Critical Thinking for Physique and Strength Athletes
---