Share this episode on Facebook
---
Episode 105: Professor John Cryan discusses some of his lab's breakthrough work on the microbiome and how it affects all aspects of the brain, including mood, behaviour, and potentially clinical issues such as autism and anxiety.
Get the podcast on iTunes (iOS)
Get the podcast on Stitcher (Android app)
Click Here to Get Podcast Transcripts 

Guest Bio
Professor John Cryan, PhD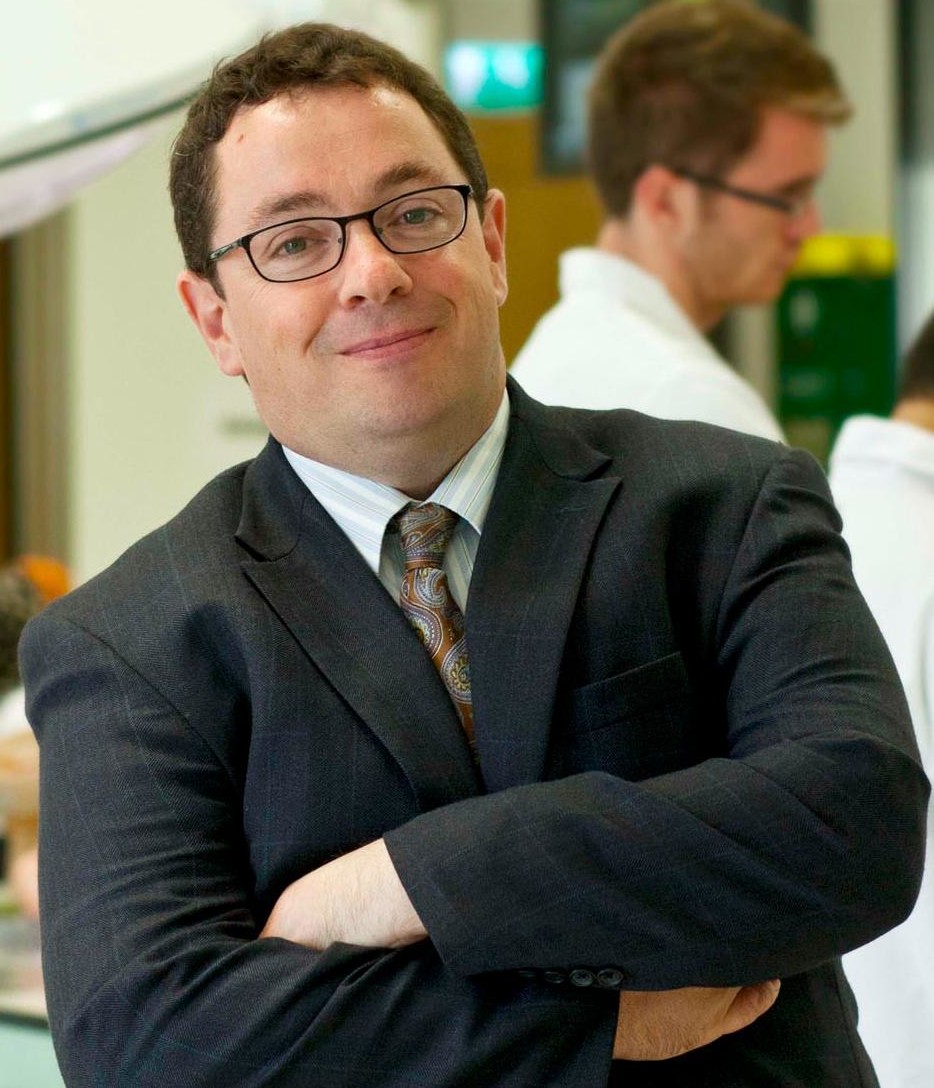 John F. Cryan is Professor & Chair, Dept. of Anatomy & Neuroscience, University College Cork. He is a Principal Investigator in the APC Microbiome Institute.
He was a visiting fellow at the Dept Psychiatry, University of Melbourne, Australia (1997-1998), which was followed by postdoctoral fellowships at the University of Pennsylvania, Philadelphia, USA and The Scripps Research Institute, La Jolla, California.
He spent four years at the Novartis Institutes for BioMedical Research in Basel, Switzerland prior to joining UCC in 2005 where he was a Senior Lecturer in Pharmacology in the School of Pharmacy and in the Dept. Pharmacology & Therapeutics UCC.
Prof. Cryan has an H-Index of 57 (Google Scholar) having published over 250 peer-reviewed articles and book chapters. Prof. Cryan is a Senior Editor of Neuropharmacology and Nutritional Neuroscience and an Editor of British Journal of Pharmacology. Prof Cryan received the inaugural University College Cork Researcher of the Year Award in 2012. Cryan has also been honoured with the European College of Neuropsychopharmacology (ECNP) Fellowship Award, the Wyeth Psychopharmacology Award from British Association of Psychopharmacology and the Young Scientist Award from the European Behavioural Pharmacology Society.
Prof Cryan was also a TEDMED Invited Speaker in 2014. Prof. Cryan's current research interests include the neurobiological basis of stress-related neuropsychiatric disorders including depression, anxiety and drug dependence. Moreover, his group is also focused on understanding the interaction between brain, gut & microbiome and how it applies to stress and immune-related disorders, including irritable bowel syndrome and obesity and neurodevelopmental disorders such as autism.
In this episode we discuss:
Prof. Cryan's background as a stress neurobiologist and the fascinating work underway at his lab
Communication between the gut and the brain, via the vagus nerve
Research looking at the role of certain bacteria in dampening down the stress response
Bacteria's effect on GABA and other neurotransmitters
Can our microbiome composition influence our personality?
HPA dysfunction
The future of gut microbiome and the brain research
Links & Resources:
Download Glossary Sheet for this episode
The APC Microbiome Centre, UCC
Sudo – Role of microbiome in regulating the HPA axis and its relevance to allergy
Ingestion of Lactobacillus strain regulates emotional behavior and central GABA receptor expression in a mouse via the vagus nerve
---
Enjoy this episode?
Leave a review for the show on iTunes
Leave a review on Stitcher (android users)
Related Episodes:
---