Episode 96:Andrew Chappell, PhD, is on the show to discuss the influence of diet and modern living on the gut microbiota and the role of our gut bacteria in many health-related issues.
"These short-chain fatty acids help to keep the pH of your gut low. Pathogenic bacteria prefer a higher pH."     
Get the podcast on iTunes (iOS)
Get the podcast on Stitcher (Android app)
Click Here to Get Podcast Transcripts

Guest Bio
Andrew Chappell, PhD.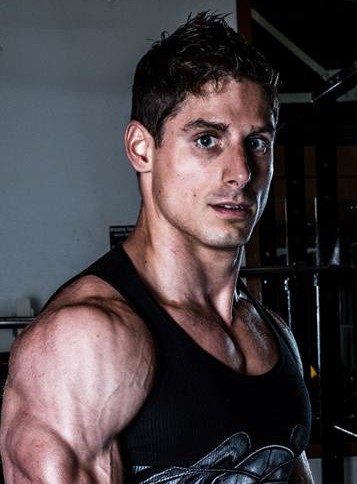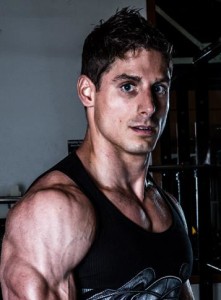 Andrew is a Pro Natural Bodybuilder who has been training and competing for over 10 years. He competes with the Drug Free Athletes Coalition in professionally sanctioned contests and is previously a five time British Champion with the British Natural Bodybuilding Federation as well as a World amateur champion. Andrew also has judged physique contests for over 7 years and has judged at British and World Finals. Andrew also regularly competes in Strongman and Powerlifting events.
Andrew holds a PhD from the Rowett Institute of Nutrition and Health and is a Dr of Nutrition. He also holds a BSc (honors) degrees in Sport and Exercise Science and a MSc in Human Nutrition and Metabolism. He is a published author in field of muscle soreness and exercise, the influence of agronomy and environment on the nutritional composition of cereal crops,and the influence of dietary fibre on the human gut microbiota. He has been published in the Alan Aragon Research Review.
In this episode we discuss:
Beneficial vs. pathogenic bacteria
Bacterial diversity as a marker of good gut microbiome composition
Dysbiosis
Prebiotic fibre, fermentation and production of butyrate and other short-chain fatty acids
How SCFAs can improve colonocyte health
Are probiotics worth taking?
What is the "optimal" compostion of the microbiome
Are gut sequencing tests (like uBiome) useful? And what can they tell us?
Andrew Chappell Natural Bodybuilding (FB page)
David et al. – Diet rapidly and reproducibly alters the human gut microbiome
Duncan et al. – Reduced Dietary Intake of Carbohydrates by Obese Subjects Results in Decreased Concentrations of Butyrate and Butyrate-Producing Bacteria in Feces
---
Enjoy this episode?
Leave a review for the show on iTunes
Leave a review on Stitcher (android users)
---
You might also enjoy these:
SNR #22: Dr. Michael Ruscio ~ Gut Bacteria Masterclass
SNR #72: Mike Sweeney, RD – Fat Loss Myths, Gut Health, Carbs & Contest Prep
SNR #31: Mike Mutzel – Gut hormones, the microbiome & polyphenols
---