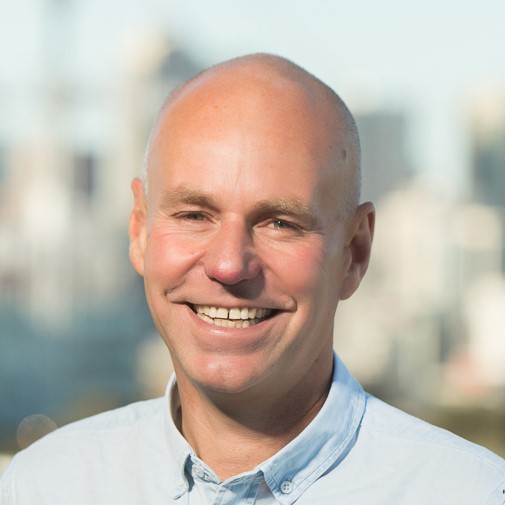 Professor Bruce Neal
Bruce Neal is Executive Director at The George Institute for Global Health Australia; and Professor of Medicine, UNSW Sydney.
Prof Neal is a UK-trained physician who has 25 years' experience in clinical, epidemiological, and public health research with a focus on heart disease, stroke and diabetes. Bruce has a longstanding interest in high blood pressure and diabetes and the potential for both clinical interventions and changes in the food supply to deliver health gains. His work has been characterised by its focus on collaboration, quantitation, translation and impact.
He holds professorial appointments at UNSW Sydney, Imperial College London, and an honorary appointment at the University of Sydney. He has published some 450 scientific papers and since 2016 has been identified by Thomson Reuters as one of 'The World's Most Influential Scientific Minds', an acknowledgement provided to just a few thousand researchers across all disciplines, worldwide.
He has particular expertise in the conduct of large-scale clinical trials addressing cardiovascular disease but has also done a significant body of work addressing food policy issues related to sugars, fats, portion size and food labelling.
In this episode we discuss:
Previous to this study, the evidence on salt reduction & stroke/CV
The SaSS Trial:

Cluster-randomized trial across 600 villages in China – 300 villages in each arm (intervention and control)
People with a history of a stroke or who were > 60 years of age and had hypertension
Nearly 21,000 people enrolled in the trial
Regular salt (100% sodium chloride) vs. salt substitute (75% sodium chloride and 25% potassium chloride)
The primary outcome was stroke. Secondary outcomes included major vascular events and total mortality.
Follow-up of around 5 years

The importance of examining the impact of substitution in a population with a sufficiently high habitual intake
Results of the trial
Importance of how sodium excretion is measured
Claims about the effect of added potassium explaining the reduced risk of stroke (not the lower sodium intake)
Translating this into the public health arena
If you regularly enjoy listening to Sigma Nutrition Radio and you'd like to take your support even further, then you can officially support the podcast by:
Thank you for considering!