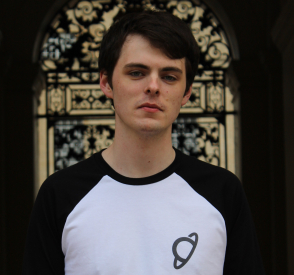 Alex J. O'Connor
Alex J. O'Connor is founder of the Cosmic Skeptic YouTube channel, podcast and blog; platforms dedicated to the publication of philosophical ideas and debates in an accessible format. He is currently reading for a degree in philosophy and theology at St John's College, Oxford University.
Alex is an impassioned animal rights advocate and religious critic, regularly discussing these topics on his online platforms. He has spoken at conferences internationally and has engaged in debates on ethics and philosophy.
In this episode we discuss:
How Alex evaluates the ethics of food choices
Moral vs. psychological reasoning
Impact of Peter Singer's book on Alex
Speciesism
Does "ethical" animal production still lead to suffering?
Are there any reasonable reasons one could give for deciding to eat an omnivorous diet?
Principle of least harm
Does hunting of wild animals carry the same ethics with it?
Why is milk and egg production a source of animal suffering?
If you regularly enjoy listening to Sigma Nutrition Radio and you'd like to take your support even further, then you can officially support the podcast on Patreon. You can pledge $1 per episode, and cancel at any time. If you'd prefer not to pledge a recurring payment, but instead send a one-time tip/donation, you can do so here.
Thank you for considering!