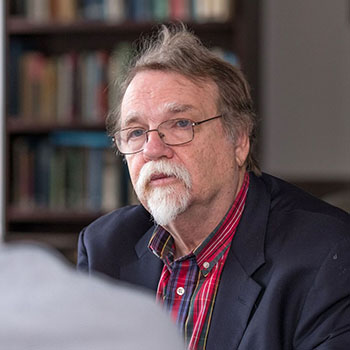 Prof. Paul Thompson, PhD
Professor Paul B. Thompson holds the W.K. Kellogg Chair in Agricultural, Food and Community Ethics at Michigan State University, where he serves on the faculty in the departments of Philosophy, Community Sustainability and Agricultural, Food and Resource Economics.
He received his Ph.D. in Philosophy from the State University of New York at Stony Brook and has held posts at Texas A&M University and Purdue University.
Thompson's research and teaching has focused on ethical and philosophical topics in food and agriculture.
He is the author or co-author of over two hundred articles in refereed journals or scholarly books. His book From Field to Fork: Food Ethics for Everyone won the "Book of the Year" award for 2015 from the North American Society for Social Philosophy.
In this episode we discuss:
Unnecessary suffering
Agreement and disagreement with Peter Singer
Regenerative agriculture
Speciesism
Cultural aspects of food decisions
How to weigh-up an individual's personal food philosophy
If you regularly enjoy listening to Sigma Nutrition Radio and you'd like to take your support even further, then you can officially support the podcast on Patreon. You can pledge $1 per episode, and cancel at any time. If you'd prefer not to pledge a recurring payment, but instead send a one-time tip/donation, you can do so here.
Thank you for considering!