Episode 203: Arthur Lynch, PhD candidate at the University of Limerick, is on the show to break down two important research papers.
Get the podcast on iTunes (iOS)
Get the podcast on Stitcher (Android app)
Click Here to Get Podcast Transcripts

Guest Bio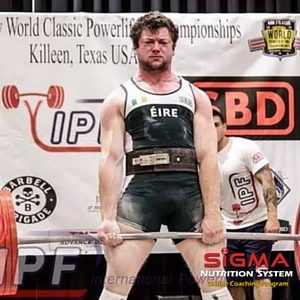 Arthur Lynch, PhD Candidate
Arthur is an exercise physiology PhD researcher and international-level competitive lifter in the IPF. He is head powerlifting coach at Sigma Nutrition. His current research is based on HMB supplementation and anabolism.
Research Papers Discussed In This Episode:
Links & Resources
---
Enjoy this episode?
Share this episode on Facebook
Support the podcast on Patreon
---
Recommended Episodes:
---