World-renowned researcher Dr. Barbara Rolls discusses the concept of volumetics and how satiety and calorie density are important for weight loss and weight maintenance.Guest Bio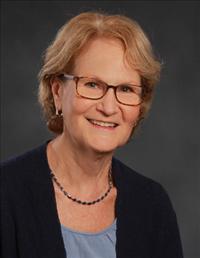 Barbara J. Rolls is the Guthrie Chair & Professor at the Nutritional Sciences department at The Pennsylvania State University.
Dr. Rolls also holds positions at Penn State as Professor in the Department of Biobehavioral Health, the Intercollege Graduate Program in Physiology, and the Integrative Biosciences Graduate Program. She is a faculty member of Penn State Hershey College of Medicine's Neural and Behavioral Sciences Program and the MD/PhD Program.
Dr. Rolls is Past-President of both the Society for the Study of Ingestive Behavior and The Obesity Society. She has been a member of the Advisory Council of the National Institute of Diabetes and Digestive and Kidney Diseases (NIH).
She is the author of over 250 scientific articles and six books, including Thirst, The Volumetrics Weight-Control Plan: Feel Full on Fewer Calories, The Volumetrics Eating Plan, and The Ultimate Volumetrics Diet
In this episode we discuss:
The concept of volumetrics
Calorie density research
How we may be programmed for a set volume of food rather than set caloric intake
Restrictive nature of dieting
How to maximize satiety and satiation
Links & Resources