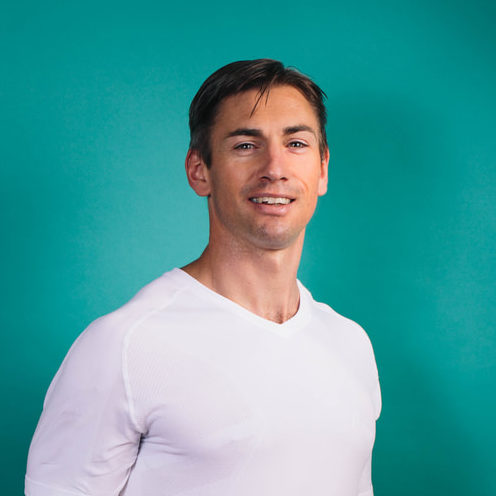 Dominic Munnelly
Dominic Munnelly is one of Ireland's leading personal trainers having worked in the business for over 20 years. He has supported many clients on their health and fitness journey advising them on training, nutrition, mobility and wellness and in the process helped people lose weight, get fit and lead a happier and healthier life.
His background is Sports Science had he holds a degree from the University of Sunderland as well as other qualifications and certifications.
He is a co-author of Move Train Nourish, The Sustainable Way to a Healthier you, published by The Collins Press.
Dominic's Suggested Reading List
Below is a copy of an email Dominic sent me after the podcast related to his reading recommendations…
"Here's a short list of books I recommend. I also recommend joining your local library rather than buying loads more books people might never actually read. Having a timeline to give a book back helps me to get through it and you can renew them online also. I also recommend watching or listening to an interview with any of the authors mentioned first before picking up the book you might look at to see/hear what may spark an interest for you.
On the importance of community and reconnection
There is a blind celebration of narcissism, so stop putting so much energy into yourself, go do some voluntary work
On the need to disconnect from the attention economy

– not dropping out, more to do with making better decisions on how to spend your time
The internet may be free but it's running around your back and pickpocketting your time
On silence and doing nothing to get everything
"Do less more thoroughly" – Harry Wolcott
"When we inhabit a highly engineered environment, the natural world begins to seem bland and tasteless" – Matthew Crawford
If you regularly enjoy listening to Sigma Nutrition Radio, I'd love if you could take a moment to consider showing your support.
First, if you could leave a review on iTunes that would help the show a lot and I get to read every single one of them!
Then if you'd like to take your support even further, then you can officially support the podcast on Patreon. You can pledge $1 per episode, and cancel at any time. All the money goes into providing transcripts of all the podcasts and supporting materials.
Thank you for considering!
[optin-monster-shortcode id="wwguvismdns9ocffhahd"]