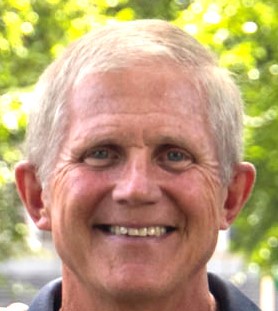 Chris Melby, Dr.P.H. (Doctor of Public Health)
Dr. Chris Melby is a Professor in Food Science and Human Nutrition at Colorado State University. He has a long-standing research focus on the interplay between dietary eating patterns and exercise/physical activity in regard to energy metabolism and positive and negative energy balance.
In recent times Dr. Melby has published work on the relationshop between energy flux and the probability of maintaining a previous loss of body weight. Long-term maintenance of weight loss requires sustained energy balance at the reduced body weight. This could be attained by coupling low total daily energy intake (TDEI) with low total daily energy expenditure (TDEE; low energy flux), or by pairing high TDEI with high TDEE (high energy flux).
Some of his other recent work has examined the role of acute exercise on appetite regulation, with the goal of better understanding how to help improve long-term maintenance of lost body weight.
In This Episode We Discuss
The challenge with weight loss maintenance: metabolic adaptations & drive to eat
Understanding energy flux
Energy flux should be quantified in both absolute (TDEE while in energy balance) and relative terms (TDEE/REE while in energy balance)
Importance of knowing what components of energy exenditure contribute to the given energy expenditure (and hence flux)
Genetic drift has occurred over time such that we are now protected more against weight loss than against weight gain
Constrained Total Energy Expenditure Model of Pontzer – who does this apply to?
How Does Physical Activity Influence Energy Flux?
Contrast: Returning to high flux state via: a) increased PA and therefore weight maintenance, or b) increased EI and therefore weight regain
If you regularly enjoy listening to Sigma Nutrition Radio, I'd love if you could take a moment to consider showing your support.
First, if you could leave a review on iTunes that would help the show a lot and I get to read every single one of them!
Then if you'd like to take your support even further, then you can officially support the podcast on Patreon. You can pledge $1 per episode, and cancel at any time. All the money goes into providing transcripts of all the podcasts and supporting materials.
Thank you for considering!
[optin-monster-shortcode id="wwguvismdns9ocffhahd"]