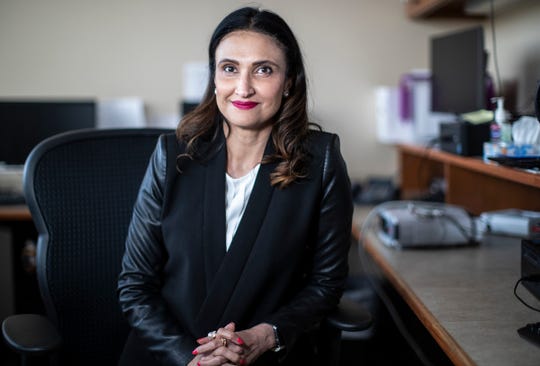 Meeta Singh, MD
Dr Meeta Singh is a sleep doctor whose work and research focuses on "coaching the sleep muscle" to help maximize performance in both individual athletes and sports teams.
She is the Service chief of the sleep medicine, and section head and medical director at the Henry Ford sleep laboratory in Michigan.
She did her training in psychiatry at the Mayo clinic and a sleep fellowship at the Henry Ford hospital. She is board-certified by the American Board of Psychiatry and Neurology as a psychiatrist and sleep medicine sub-specialist.
She has served as a consultant for multiple NFL, MLB, NHL and NBA teams. Dr. Singh performs athletic sleep assessments with personalized prescriptions for better sleep. She also helps sports teams and athletes with their travel management with a focus on addressing sleep deprivation and jet lag and maximizing athletic performance.
In This Episode We Discuss
Jet-lag and sleep restriction in athletes: e.g. NBA teams
What is circadian disruption? What are the consequences of circadian disruption?
The unique challenges of the NBA Schedule for sleep & circadian rhythms
Impact of circadian disruption and/or sleep restriction on a) performance, b) decision making, c) injury/illness susceptibility
Strategies to overcome these challenges
Prevalence of sleeping pill use in athletes
Links between sleep/circadian disruption and anxiety, depression, mood states, etc.
Impact of poor sleep on sports concussion risk
If you regularly enjoy listening to Sigma Nutrition Radio, I'd love if you could take a moment to consider showing your support.
First, if you could leave a review on iTunes that would help the show a lot and I get to read every single one of them!
Then if you'd like to take your support even further, then you can officially support the podcast on Patreon. You can pledge $1 per episode, and cancel at any time. All the money goes into providing transcripts of all the podcasts and supporting materials.
Thank you for considering!
[optin-monster-shortcode id="wwguvismdns9ocffhahd"]