Episode 3: Brian St. Pierre of Precision Nutrition is on the show to talk carbs! What is a good intake for health and what's a good intake for performance?


Guest Bio
Brian St. Pierre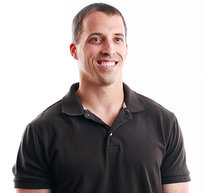 A Certified Sports Nutritionist as well as a Certified Strength and Conditioning Specialist, Brian St. Pierre also holds a Master's degree in human nutrition and dietetics. A clear communicator and generous mentor, Brian exudes enthusiasm for health and fitness in everything he does.
As a student, Brian's passion led him to Cressey Performance, where he worked as the high-performance athletic facility's first intern, and subsequently as a strength coach and the center's head nutritionist. Now he works for Precision Nutrition as a superb science writer and presenter.
In This Show We Discuss:
Excessive consumption of carbohydrates in the general population
Food reward, palatability and over-consumption of processed foods
Improvements in health on a low-carb diet
Stalling on a low-carb diet
How to work out YOUR own optimal carbohydrate intake
Carbohydrate intake and diet being dynamic rather than set in stone
Who should cycle carbs and who should look at a consistent intake
Consistency vs Complexity for getting results
Nutrient timing and partioning carbohydrates
Food quality: Which carbohydrates should you be choosing
Carbohydrate needs for different athletes: powerlifters, endurance athletes and MMA fighters
Higher carb Paleo diets
Focusing on Health vs. Focusing on Performance
Effect of carbohydrates on gut bacteria: Prebiotic fibre, ketogenic diets and carb metabolites
Brian's Recommended Resources
What people should do everyday to improve their health
Links & Resources
Transcript of the Show
Please Share To Activate the Download Link for PDF of the show transcript.

[esll id="66007240″ description=""]
Thanks For Sharing !

[/esll]
---
Enjoy this episode? You might get some value from these…
Download the Baseline Rx Manual:
---