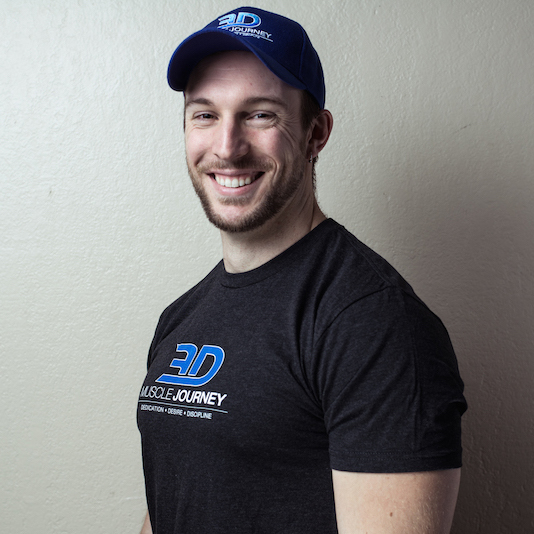 Eric Helms, PhD
Eric is currently a Research Fellow at Auckland University of Technology, New Zealand. His work is focused on training and nutrition interventions that could have implications for bodybuilders, powerlifters and other strength athletes. Eric has many peer reviewed publications and currently has many ongoing research projects and collaborations.
Previously, Eric completed his PhD at AUT. He also holds a BS in fitness and wellness, an MS in exercise science, and a MPhil in sports nutrition.
For the better part of his career he's been a coach at 3D Muscle Journey, working with drug free strength and physique competitors at all levels. Eric, along with Greg Nuckols and Dr. Mike Zourdos, created the monthly reserach review MASS (Monthly Applications in Strength Sports), which breaks apart some of the recent research carried out that is relevant to strength athletes, bodybuilders and powerlifters. He is also the author of the highly popular Muscle & Strength Pyramids set of books.
As an athlete, Eric has competed as a bodybuilder and powerlifter. This year (2019) he returns to the bodybuilding stage for the first time in eight years, for his fourth competition season.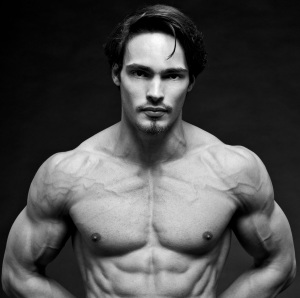 Menno Henselmans
Once a former business consultant specialized in advanced statistical data analysis, Menno has MSc from the University of Warwick (UK) in that area. Menno's background in science and statistics helped him to develop a unique way of approach questions in fitness.
Menno is a published academic author and has spoken at some of the world's biggest evidence-based training conferences and events.
In This Episode We Discuss
How low is "too low" for low calorie days?
How much do very low calorie days or fasting impact muscle retention?
Is there a physiological benefit to diet breaks and refeeds?
If you regularly enjoy listening to Sigma Nutrition Radio, I'd love if you could take a moment to consider showing your support.
First, if you could leave a review on iTunes that would help the show a lot and I get to read every single one of them!
Then if you'd like to take your support even further, then you can officially support the podcast on Patreon. You can pledge $1 per episode, and cancel at any time. All the money goes into providing transcripts of all the podcasts and supporting materials.
Thank you for considering!
[optin-monster-shortcode id="wwguvismdns9ocffhahd"]