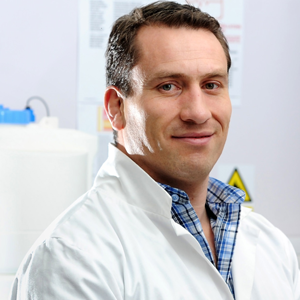 Alun Williams, PhD
Dr. Williams is the Director of the Sports Genomics Laboratory and is a Reader in Sport and Exercise Genomics at Manchester Metropolitan University. Alun is also Honorary Senior Research Associate at University College London. He has a PhD from the University of Birmingham.
He has published expert position statements about the ethics and practicality of applying genetic technologies in sport. And was recently involved in the historic IAAF vs. Caster Semenya case related to testosterone levels within athletes with differences of sexual development (DSD).
A 2016 publication by Alun (refrred to as the RugbyGene study), provides a unique model for study because of substantial differences in player demands and characteristics within a single sporting population and environment. He is also a member of the steering committee of the Athlome project, which captures genotype and phenotype data of elite athletes, adaptation to exercise training (in both human and animal models), and muscle-related injuries from existing studies and consortia worldwide.
In This Episode We Discuss
Background to the Caster Semenya v IAAF case
Athletes with "Differences of Sexual Development" (DSD) & hyperandrogenism
Proposed IAAF policy that would cap female athlete testosterone levels at five nanomoles per liter
Typical male and female testosterone levels
Is testosterone actually the primary driver of performance differences between men and women?
Genetics and ethics related to this case and proposed IAAF ruling
[optin-monster-shortcode id="wwguvismdns9ocffhahd"]