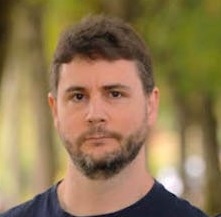 James Lindsay, PhD
James A. Lindsay holds degrees in physics and mathematics, with a doctorate in the latter. His previous books include Dot, Dot, Dot: Infinity Plus God Equals Folly and Life in Light of Death.
He has been in the news for submitting, along with Peter Boghossian and Helen Pluckrose, a series of hoax papers to peer-review (seven of which were published) in fields that categorise as "grievance studies".
In This Episode We Discuss
The hoax James and his collegues orchestrated
How the "grievance studies" fields are published work that is anti-scientific
Idea laundering
Healthism
How these fields of study do not continue the important and noble liberal work of the true civil rights movements
How big of a problem actually is this?