Share this episode on Facebook
---
Episode 183: Sigma coach Arthur Lynch interviews sport psychology PhD researcher Eoghan McNeill of the University of Limerick on applying evidence-based sports psychology techniques to improve performance, particularly in powerlifting and other self-paced/closed skill sports.
Get the podcast on iTunes (iOS)
Get the podcast on Stitcher (Android app)
Click Here to Get Podcast Transcripts

Guest Bio
Eoghan McNeill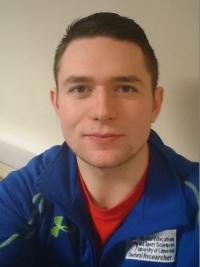 Eoghan is a PhD researcher in the PESS department at the Univeristy of Limerick. Eoghan's research examines improving performance in self-paced sports (focusing on golf) through psychology techniques and mental preparation. Eoghan has a MSc. in Sport and Exercise Psychology from Ulster University, Jordanstown (UUJ). Eoghan can be contacted at eoghan.mcneill@ul.ie
In This Episode We Discuss:
Pre-performance routine and the importance of conscious thought
Use of first-person and third-person imagery for performance and skill acquisition
Effective self-talk
Thought replacement strategy and reframing negative thoughts
Links & Resources
Email: eoghan.mcneill@ul.ie
---
Enjoy this episode?
Share this episode on Facebook
Support the podcast on Patreon
---
Related Episodes:
---