Episode 7: Sarah Doyle of The Better Life Project is on the show to talk about how we can find happiness, let go of things, build habits, reach our potential and start building a better life.


Guest Bio
Sarah Doyle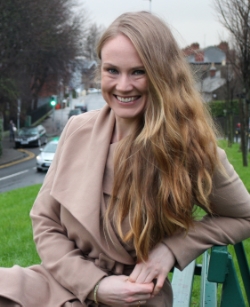 Sarah is the founder of The Better Life Project. She loves working with people to help them achieve their goals and loves the energy in a room when people experience that 'light bulb' moment.
She's not afraid to ask the tough questions and hold people accountable. She loves structure and finds comfort in knowing that she's in control of her goals.
Sarah believes that the best thing she has to offer her clients is her enthusiasm, curiosity and experience. She loves to travel, and Sarah has been fortunate enough to spend a few years either traveling, studying or working in some pretty cool places. She studied human rights so you could say that she has always loved working with people, helping them become happier and achieving their full potential.
If you asked Sarah what her purpose in life was she would say: "to make the best contribution I can to peoples lives".
Sarah loves leopard print, scones with butter and jam, and heavy squats.
In This Show We Discuss:
 How the Better Life Project came about
What to do if you are feeling a bit lost
How true goal-setting is done
How to discover what will make you happy (and what to do about it)
How to let go of things and get over problems
Why everyday doesn't have to be perfect
Anxiety, feeling down and talking about depressive periods
Links & Resources
The Better Life Project

The 4-Hour Work Week: Escape the 9-5, Live Anywhere and Join the New Rich
Sarah's blog post on having a "bad day"
"How to Cure Anxiety" post on 4HWW blog