---
Introduction
Iron deficiency is a prevalent issue. Worldwide, it is the leading nutritional deficiency. And although there is lower prevalence in high-income countries, a significant number of people are still affected.
Iron deficiency may be a result of too little iron coming in (i.e., via diet choices or low absorption), or from excess losses (e.g., commonly from blood losses). Understanding how these can impact iron status is crucial for both accurate diagnosis and treatment.
In relation to dietary iron, the source of iron is a common talking point, as there are two forms of iron that we can consume. Heme iron is found in meat, fish, and poultry, while non-heme iron is found in plant foods. It is known that heme iron is more readily absorbed than non-heme iron. However, there is much more to this story that makes things complicated.
To discuss some of the nuances of iron bioavailability, absorption, and metabolism, leading expert in the area Professor Paul Sharp of King's College London is on the podcast. Prof. Sharp discusses crucial aspects of dietary iron sources, bioavailability, supplementation, and impacts in the body.
---
Guest Information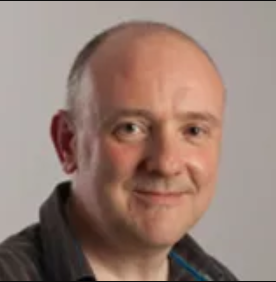 Prof. Paul Sharp, PhD
Paul Sharp is Professor of Nutritional Sciences and Head of Department of Nutrition & Dietetics at King's College London. He has worked on the mechanisms regulating nutrient absorption and metabolism for over 25 years.
He has expertise in the fundamental mechanisms controlling iron metabolism at the cellular level and how these processes are regulated at nutrigenomic and epigenetic levels.
His current work addresses the impact of biofortification, agronomic practices, and food processing methods on the content and localisation of micronutrients in cereals and vegetables, and the bioaccessibility and bioavailability of vitamins and minerals from plant-based foods.
His work has been funded by awards from UKRI, UK charities and industry and his team are currently partners on several international GCRF collaborations on mineral bioavailability.
---
Overview
Dietary soures of iron and factors affecting absorption
Heme vs. non-heme iron: Misunderstood concepts
Inhibitors and enhancers
Discrepancy between whole diet interventions and the results of single meal studies.
Impact of clinical disorders and genetics on absorption
Iron supplements: Forms, dosing, and non-response
Roles of iron and aspects of metabolism
---
Related Resources
---
Detailed Study Notes
You are currently not signed-in as a Premium subscriber. To view our Premium content, please either log-in to your account or subscribe to Premium:
Current subscribers: Click here to log-in
New subscribers: Click here to subscribe
---
Transcript
You are currently not signed-in as a Premium subscriber.
---