Phil Graham is on the show to talk about how he applies science to his coaching to get amazing health and physique results with his clients.
Guest Bio
Phil Graham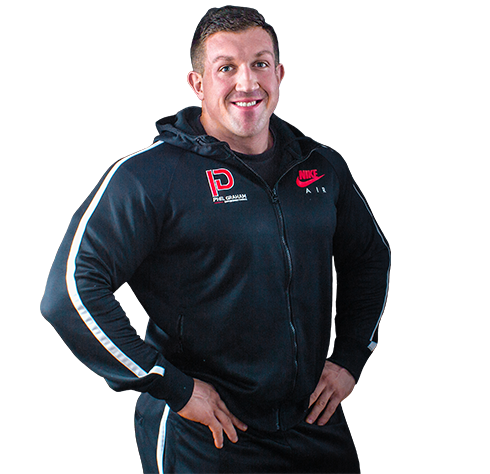 Phil Graham, has established himself as a highly respected competitive bodybuilder, performance nutritionist and personal trainer within the UK and Ireland Health and Fitness Industry.
Phil prides himself on delivering intelligent holistic health, nutrition and training advice supported by strong academic credentials, continual educational research, hard earned experience and most importantly a solid reputation for achieving remarkable results.
He has inspired and helped a diverse range of clientèle ranging from every day members of the public, professional athletes right through to other coaches and personal trainers.
In this show we discuss:
 Phil's journey from being diagnosed with type 1 diabetes to becoming an elite level bodybuilder
The biggest mistakes and misinformation Phil sees in the bodybuilding and fitness scene right now
How an understanding of physiology is critical for effective coaching
The coaching process and how to personalize nutrition
Why restrictive and strict dieting are two different things
Links & Resources