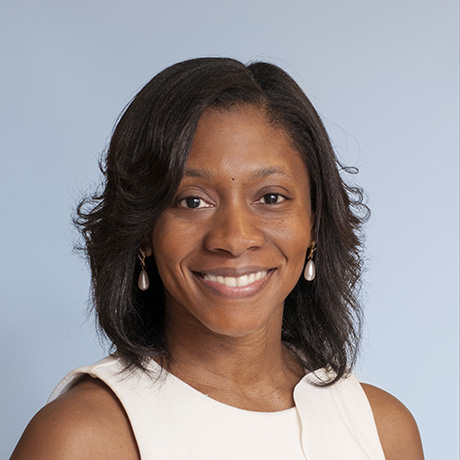 Fatima Cody Stanford, MD, MPH, MPA
Dr. Fatima Cody Stanford is an obesity medicine physician, scientist, educator, and policy maker at Massachusetts General Hospital and Harvard Medical School. She is a national and international sought after expert in obesity medicine who bridges the intersection of medicine, public health, policy, and disparities.
She completed her Obesity Medicine & Nutrition Fellowship at MGH/HMS after completing her internal medicine and pediatrics residency at the University of South Carolina. She has served as a health communications fellow at the Centers for Disease Control and Prevention and as a behavioral sciences intern at the American Cancer Society.
Upon completion of her MPH, Dr. Stanford received the Gold Congressional Award, the highest honor that Congress bestows upon America's youth. Dr. Stanford has completed a medicine and media internship at the Discovery Channel. An American Medical Association (AMA) Foundation Leadership Award recipient in 2005, an AMA Paul Ambrose Award for national leadership among resident physicians in 2009, she was selected for the AMA Inspirational Physician Award in 2015. The American College of Physicians (ACP) selected her as the 2013 recipient of the Joseph E. Johnson Leadership Award and the Massachusetts ACP selected her for the Young Leadership Award in 2015. She is the 2017 recipient of the Harvard Medical School Amos Diversity Award and Massachusetts Medical Society Award for Women's Health. he Massachusetts Medical Society selected her as the 2019 Suffolk District Community Clinician of the Year and for the 2019 Reducing Health Disparities Award.
In this episode we discuss:
What does the work of an obesity medicine doctor, and obesity medicine team, look like?
Use of people-first language
Assumptions made about people with obesity
Internaizing weight bias - Psychological & metabolic health impacts
Steps to remove weight bias from practice
Interventions and tools in the treatment of obesity: pharmacotherapy, surgery, lifestyle counselling
How do weight-neutral approaches overlap with and/or oppose obesity treatment interventions
If you regularly enjoy listening to Sigma Nutrition Radio, I'd love if you could take a moment to consider showing your support.
First, if you could leave a review on Apple Podcasts that would help the show a lot and I get to read every single one of them!
Then if you'd like to take your support even further, then you can officially support the podcast on Patreon. You can pledge $1 per episode, and cancel at any time. All the money goes into providing transcripts of all the podcasts and supporting materials.
Thank you for considering!