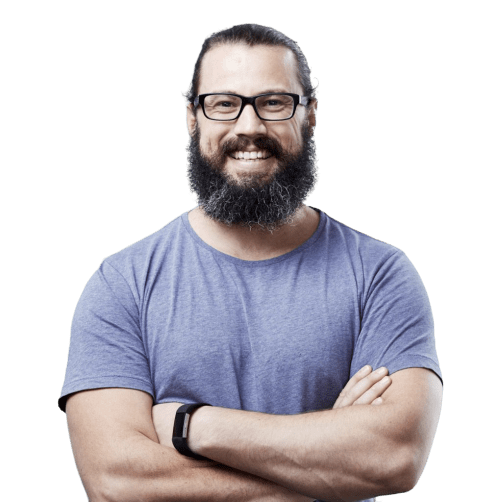 Cliff Harvey, PhD
Cliff Harvey has a PhD in Nutrition from Auckland University of Technology (AUT), with his research focus being on ketosis, ketogenesis, and individual responses to diet. His research interests include MCTs, keto-induction, "keto-flu", and finding appropriate carbohydrate intake for individuals based on their metabolic state, activity and ethno-genetic factors.
He is a Registered Clinical Nutritionist in New Zealand, with over 20 years of experience as a practitioner. Cliff was one of the very first practitioners to begin prescribing and working with low-carb, high-fat (LCHF), ketogenic, and lower-carb, higher-protein diets in the late 1990s. Cliff is the founder of the Holistic Performance Institute.
In This Episode We Discuss
Impact of low-carbohydrate diets, differing in levels of carbohydrate restriction, on cardiometabolic markers
Differentiating between benefits of increased ketones vs. benefits of carbohydrate restriction
Why Cliff is so interested in the physiological state of ketosis
Is there a physiologicaly superiority for LCHF diets for fat loss?
Ketogenic diets & neuroprotection
Ketones, MCTs & Lion's Mane after brain trauma/concussion
If you regularly enjoy listening to Sigma Nutrition Radio, I'd love if you could take a moment to consider showing your support.
First, if you could leave a review on iTunes that would help the show a lot and I get to read every single one of them!
Then if you'd like to take your support even further, then you can officially support the podcast on Patreon. You can pledge $1 per episode, and cancel at any time. All the money goes into providing transcripts of all the podcasts and supporting materials.
Thank you for considering!
[optin-monster-shortcode id="wwguvismdns9ocffhahd"]