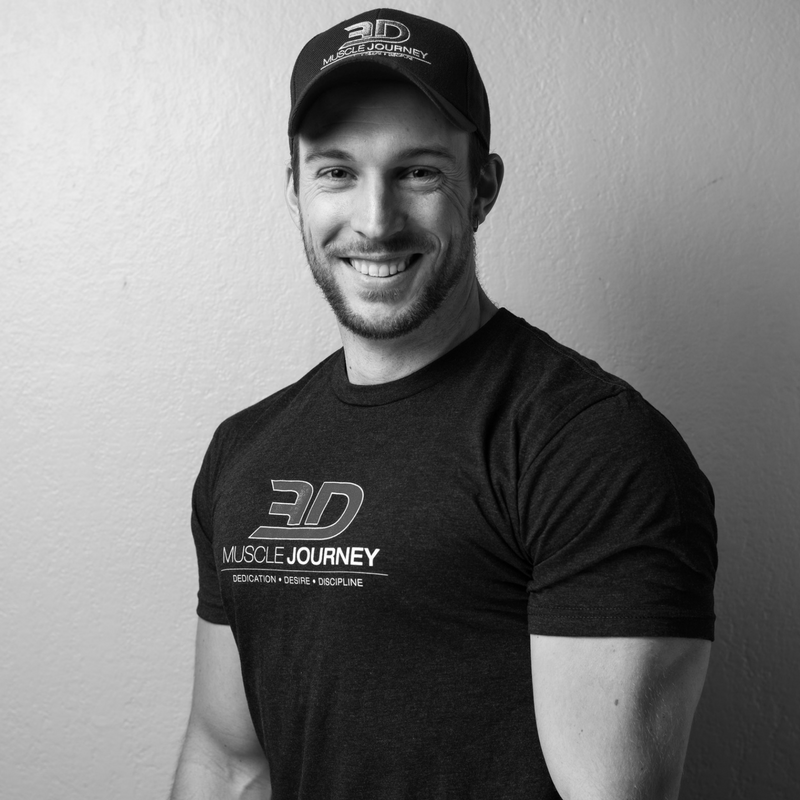 Eric Helms, PhD
Eric is currently a Research Fellow at Auckland University of Technology, New Zealand. His work is focused on training and nutrition interventions that could have implications for bodybuilders, powerlifters and other strength athletes. Eric has many peer reviewed publications and currently has many ongoing research projects and collaborations.
Previously, Eric completed his PhD at AUT. He also holds a BS in fitness and wellness, an MS in exercise science, and a MPhil in sports nutrition.
For the better part of his career he's been a coach at 3D Muscle Journey, working with drug free strength and physique competitors at all levels. Eric, along with Greg Nuckols and Dr. Mike Zourdos, created the monthly reserach review MASS (Monthly Applications in Strength Sports), which breaks apart some of the recent research carried out that is relevant to strength athletes, bodybuilders and powerlifters. He is also the author of the highly popular Muscle & Strength Pyramids set of books.
As an athlete, Eric has competed as a bodybuilder and powerlifter. This year (2019) he returns to the bodybuilding stage for the first time in eight years, for his fourth competition season.
In This Episode We Discuss
Ongoing trial looking at effects of differnt sizes of caloric surplus for muscle gain
Eric's unconventional appraoch to his current contest prep
Non-quantitative tracking and assessment of progress
Applying lessons from bodybuilding to other areas of life