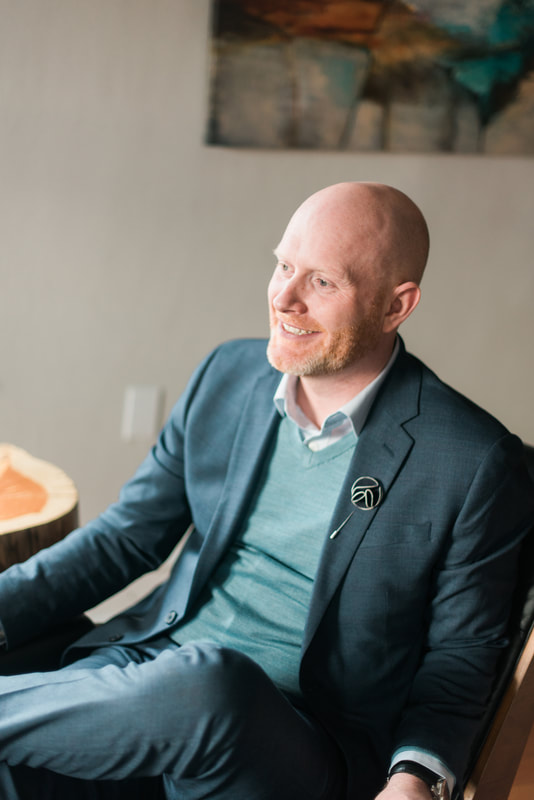 Kevin Ashworth
Kevin has a knack for explaining complicated concepts in easy to understand terminology, while providing a great deal of empathy for others suffering and helping individuals challenge their worst fears.
Kevin received his Bachelor's in Psychology from Washington State University, before completing his Masters Degree in Counseling Psychology at Pacific University. His focus remained on anxiety and models for working with children, which led to completing anxiety focused training during his tenure at Pacific University. During this time, he authored three publications on anxiety and completed his dissertation on the effectiveness of Collaborative Problem Solving. Kevin has earned certification in treating OCD and Hoarding Disorder from the International Obsessive Compulsive Disorder Foundation (IOCDF) Behavior Therapy Training Institute (BTTI). Though he has presented at local and national conferences, he has found his true calling with public speaking on the topic of anxiety, often being recruited for providing lectures and workshops in the Portland community.
​
Kevin aims to provide effective, evidence-based treatment to individuals struggling with anxiety disorders using humor, kindness, and compassion. He believes Cognitive Behavioral Therapy (CBT) is effective when he is able to help clients shift their relationship with anxiety while not taking themselves too seriously. Kevin likes to empower his clients by saying (in regards to Exposure Response Prevention) "you're already miserable, you may as well be miserable on purpose."
In This Episode We Discuss
Defining anxiety accurately
"Am I doing the action based on fear or preference?"
How to not be crippled by uncertainty
Relationship between anxiety and depression
Exposure therapy and evidence-based strategies used in practice
Focused on the past: feelings of guilt, shame, perhaps depression. How do we prevent ruminating on things that happened in the past?
[optin-monster-shortcode id="wwguvismdns9ocffhahd"]