Share this episode on Facebook
---
Episode 192: Australian Institute of Sport recovery physiologist Dr. Shona Halson discusses her exciting work look at performance, fatigue and immunity in elite athletes.
Get the podcast on iTunes (iOS)
Get the podcast on Stitcher (Android app)
Click Here to Get Podcast Transcripts

Guest Bio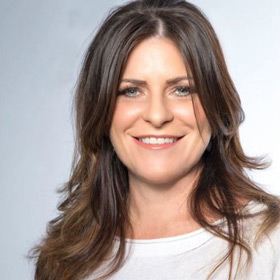 Shona Halson, PhD
Dr Shona Halson is the Senior Recovery Physiologist at the ‪Australian Institute of Sport and an Associate Editor of the International Journal of Sports Physiology and Performance. Her work involves providing athletes with advice and assistance to minimise fatigue and maximise recovery, she is responsible for conducting applied research to evaluate techniques to reduce fatigue and increase recovery. Shona has worked closely with the Australian Dolphins and their specific preparation for the Rio Olympics. Shona has a wealth of experience in the area of fatigue and recovery and she spent a number of years working as the Recovery Centre Director for the Australian Olympic Committee.
In This Episode We Discuss:
Periodization of recovery
Cold water immersion and constrast water therapy for recovery
Do recovery strategies have the potential to negatively impact adaptive responses to training?
Athlete perception and "belief" in recovery modalities
The importance of hydrostatic pressure: implications for hydrotherapy practice
Effectively monitoring fatigue in athletes to assess training load and recovery
Links & Resources
---
Enjoy this episode?
Share this episode on Facebook
Support the podcast on Patreon
---
Related Episodes:
---
Interested in doing an online nutrition course? Here's what I recommend… MNU Course Details
---