Podcast: Play in new window | Download | Embed
Subscribe: iTunes | Android | Stitcher | RSS
SNR #143: Keith Baar, PhD – Tendon Stiffness, Collagen Production & Gelatin for Performance & Injury
Episode 143: Muscle physiology researcher Dr. Keith Baar from the University of California at Davis is on the show to discuss his teams work looking at nutrional and training strategies that can increase tendon stiffness, hence playing a role in injury prevention and the recovery process from tendon/ligament ruptures and bone/cartilage damage.
Guest Bio
Keith Baar, PhD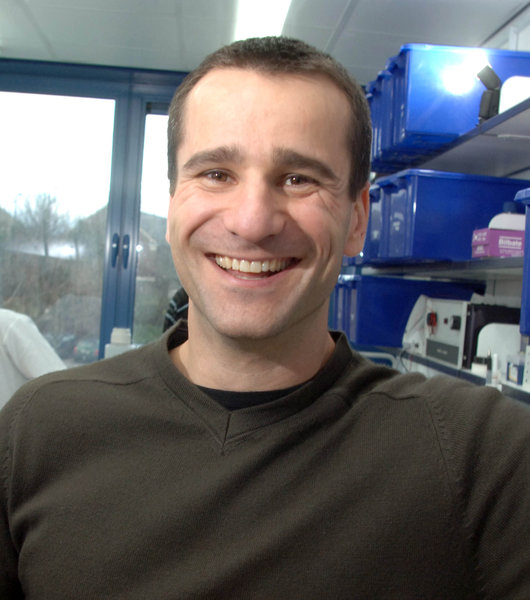 Dr. Keith Baar is the head of the Functional Molecular Biology Laboratory (FMBL) in the Department of Neurobiology, Physiology, and behavior. His research is focused on understanding how training and feeding result in
improved muscle, tendon and ligament function. In his capacity as a researcher, he has made fundamental discoveries on how muscle grows bigger, stronger, and more fatigue resistant.
Over the last 15 years, Keith has applied these discoveries working as a scientific advisor to a number of athletic teams/organizations including: Chelsea Football Club, USA Track and Field, Paris Saint-Germain Football Club, British Cycling, The English Institute of Sport, Leicester Tigers Rugby, and the Oklahoma City Thunder. In this capacity he works to maximize the effects of training for both endurance and strength and minimize
injury.
His most recent work focuses on connective tissues like tendons and ligaments. The podcast will discuss the most recent work designed to determine how to best train and what types of foods compliment training to decrease tendon and ligament injury and accelerate return to play.
In this episode we discuss:
The high rate of injury in many sports is due to the fact that strength, power and speed are dependent on stiff connective tissues, which results in higher rates of injury to the attached musculature.
Tendon stiffness is dependent on collagen content and the amount of crosslinks within the collagen
What actually increases and decreases the amount of these collagen crosslinks? – Training modalities and nutritional protocols
Eating gelatin and vitamin C may promote greater collagen production, especially following a tendon/ligament rupture
Athletes early in the process of recovery from soft tissue injury should be encouraged to perform three separate short training bouts (5-10 min) spaced 6 h apart throughout the day
Incorporating gelatin prior to at least two of these recovery sessions may augment collagen synthesis in tendon, ligament, cartilage and bone, and accelerate return to play
Links & Resources:
---
Enjoy this episode?
Support the podcast on Patreon
---