Episode 103: 3DMJ coach Alberto Nunez in on the show to discuss what considerations that natural bodybuilding competitors should take regarding nutrition. 
Guest Bio
Alberto Nunez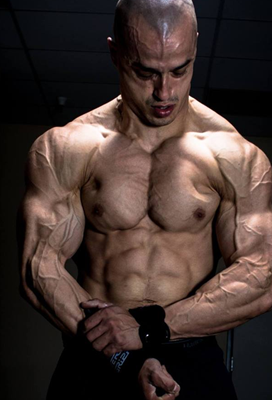 He first stepped on a competitive stage in 2007, and then the very next year he earned his pro status in virtually every major natural organization. While Alberto Nunez is relatively new to the sport of competitive bodybuilding he has played a vital role in promoting the natural movement. His contributions as a coach, athlete, and an author have helped propel some of the growth the sport has seen over the last decade.
Despite all this success Nuñez claims his most successful accolade comes in the fact that he gets to be called Coach Nuñez. "My biggest thrill is that I was lucky enough to be one of the founders of Team 3DMJ. I can honestly say we as a team have changed this sport we love for the better. Everyday I am thankful that I get to be part of this movement, alongside Coach Helms, Loomis, Alberts and Valdez."
In this episode we discuss:
The 3DMJ philosophy
What flexible dieting and IIFYM should really mean
Periodizing how closely competitors need to track
Linear and non-linear dieting approaches for bodybuilding
Adjusting macronutrient targets as calories decrease over a dieting phase
Adjusting training volume/intensity during a prolonged caloric deficit
Benefits of diet breaks and periodic refeeds
Factors that determine the length of an off-season a natural competitor should take
Using the volume dial to balance your "real life" and your "bodybuilding life"
The lessons Alberto wishes he had known at the start of his career
Links & Resources:
---
Enjoy this episode?
Leave a review for the show on iTunes
Leave a review on Stitcher (android users)
Related Episodes:
SNR #79: Eric Helms – Nutrition For Powerlifters
SNR #43: Dr. Mike Israetel – All You Need To Know About Nutrient Timing
SNR #65: Lyle McDonald – Fat Loss Adaptations, Water Retention & Leptin
---