Episode 08: Chief exec of the International Society of Sports Nutrition, Dr. Jose Antonio, is on the show to talk about nutrient timing, high-protein diets and supplementation myths.


Guest Bio
Dr. Jose Antonio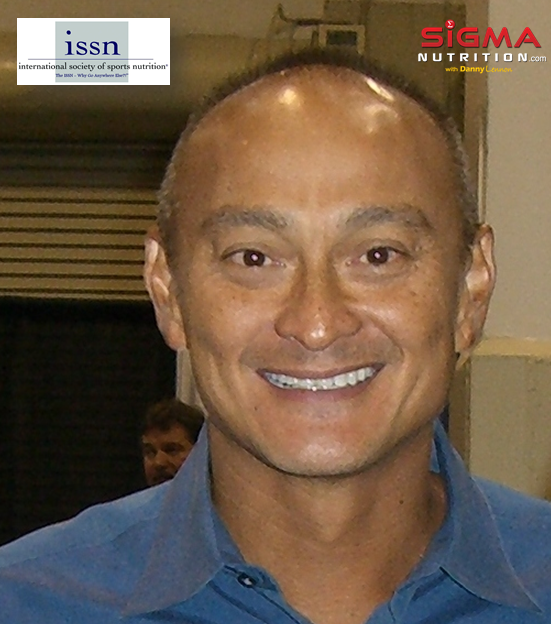 Jose Antonio, Ph.D. FISSN FNSCA CSCS is the CEO and co-founder of the International Society of Sports Nutrition (www.theissn.org). He gives an occasional talk, writes a bit, and can read your mind (but only after consuming copious quantities of coffee). Dr. Antonio is an Assistant Professor of Exercise and Sports Science at Nova Southeastern University in beautiful South Florida and an avid outrigger paddler.
The International Society of Sports Nutrition is recognized as the only not-for-profit academic-based society dedicated to sports nutrition and growing the science of applied nutrition.
The ISSN conferences, tutorials, lectures and courses have been recognized (vis a vis attaining continuing education credits) by the American Dietetic Association, National Strength and Conditioning Association, American College of Sports Medicine, American Council on Exercise, American Physical Therapy Association, National Association of Athletic Trainers and other organizations as well.
Members of these organizations can earn continuing education credits by attending ISSN Conferences and Symposia. The ISSN is also recognized by many Universities as offering the latest, cutting edge and non-biased information about the science and application of sports nutrition and supplements.
In This Show We Discuss:
 Nutrient timing
High-protein diets
Myths surrounding supplementation, specifically creatine and protein.
Links & Resources
ISSN 11th Annual Conference and Expo, Clearwater Beach FL, June 20-21, 2014
ISSN-Ireland Workshop on Sports Performance and Nutrition, Sept 20, 2014
Nutrient timing revisited: is there a post-exercise anabolic window? – Alan Aragon & Brad Schoenfeld
The effects of consuming a high protein diet (4.4 g/kg/d) on body composition in resistance-trained individuals – Jose Antonioet al.
Transcript of the Show
Please Share To Activate the Download Link for PDF of the show transcript.

[esll id="68468425″ description=""]
Thanks For Sharing !

[/esll]
---
Enjoy this episode? Hear more from me…