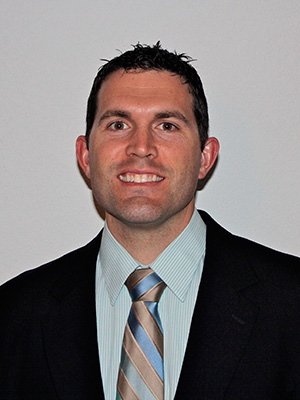 Chad Kerksick, PhD
Chad Kerksick, PhD currently works as an Assistant Professor of Exercise Science and Director of Graduate Programs in the School of Sport, Recreation and Exercises for Lindenwood University in St. Charles, MO.
He received his PhD in Exercise, Nutrition and Preventive Health from Baylor University, a Masters degree in Exercise and Sport Science at the University of Memphis and a Bachelor's degree in Health and Exercise Science at Truman State University. He is certified as a strength and conditioning specialist by the National Strength and Conditioning Association and as an athletic trainer by the National Athletic Trainers Association and recognized as a Fellow of the American College of Sports Medicine and International Society of Sports Nutrition.
Chad's previous research work has focused upon studying the impact of exercise and nutrition on numerous aspects of health and performance and from this work he has published over 70 articles in peer-reviewed scientific journals, given over 100 research presentations, authored multiple chapters, one book on nutrient timing and recently edited a book on Sport Nutrition Needs of Child and Adolescent Athletes.
In This Episode We Discuss
Energy availability in athletes
Fasted cardio vs. pre-exercise protein ingestion
[optin-monster-shortcode id="wwguvismdns9ocffhahd"]