MASS stands for Monthly Applications in Strength Sport, and it's a monthly research review specifically curated for strength and physique athletes, coaches, and enthusiasts. Every issue of MASS is created by Greg Nuckols, Eric Trexler, Eric Helms, and Mike Zourdos.
Click here
to learn more about the reviewers and the details of the review.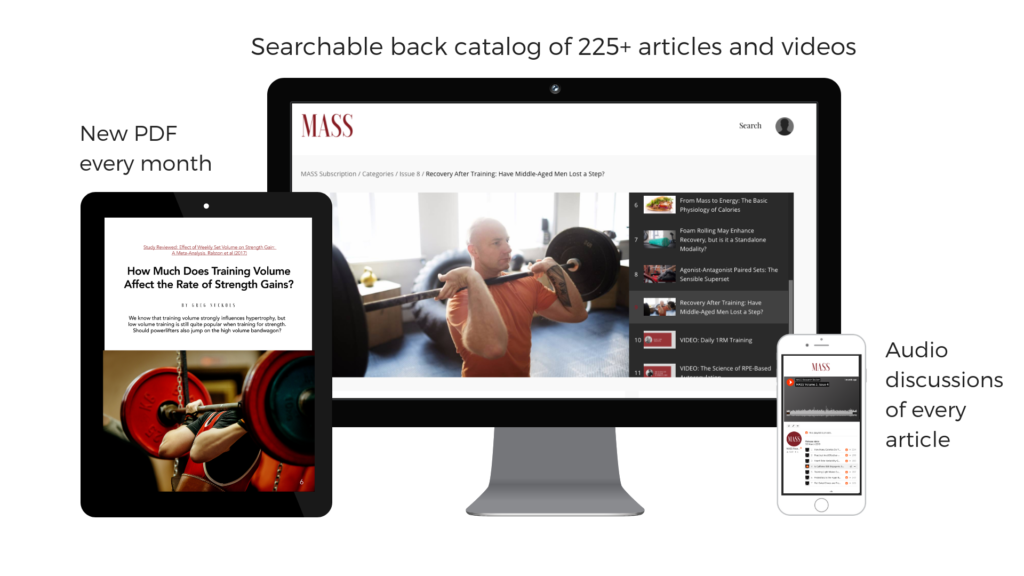 Every subscriber gets:
A new PDF issue of MASS every month.
Each issue contains 8 articles and access to 2 video presentations.
Mobile-friendly versions of every article.
Access to online membership site with all back issues.
8 audio roundtable discussions with Greg, Eric Helms, Eric Trexler, and Mike every month.
Access to the private MASS Facebook group.
Access to CEUs for the NSCA and NASM and CECs for ACSM and ACE
Note: The links via this page are affiliate links, which means that if you choose to make a purchase, I will earn a commission. This commission comes at no additional cost to you. Please note that I have experience with MASS and know (and trust) the guys involved. I can honestly vouch for the value of this products and I would recommend it in the exact same manner even if I were not receiving a commission. I just wanted to be up-front and honest. Hope you find them useful!