---
A Unique Experience for Lovers of Nutrition Science!
Learn: Be in the audience for exclusive lectures that are available nowhere else. (including Dr. Tobias' only lecture ever given in Ireland or the UK!)
Engage: Ask your questions directly to the speakers over multiple Q&A sessions.
Meet: Get to know others who are just as interested in nutrition as you, from all over the nutrition community and health & fitness industry.
Experience: Attend an event in an historic setting and hang out with speakers & attendees.
---
---
The Event
The Sigma Nutrition Spring Conference is based on the theme of 'understanding nutrition science'. Specifically, the aim for for attendees to become clearer on what we know about diet and health, and to become confident in their ability to understand how we know that.
We're delighted and honoured to have the world-renowned Dr. Deirdre Tobias giving the day's keynote lecture! Dr. Tobias is a nutrition epidemiologist at Harvard Medical School and currently the Academic Editor for the American Journal of Clinical Nutrition.
This is the first-ever time Dr. Tobias has presented in Ireland or the UK, making this a special and unique opportunity to hear directly from such a high-level expert and put your questions to her.
On the day you'll also get brand new and exclusive lectures from the members of Sigma's research and content production team: Alan Flanagan, Niamh Aspell and Danny Lennon.
This event will be most valuble to nutritionists, dietitians, dietetics/nutrition science students, health professionals and those in nutrition/health academia. The knowledge gained from this event is aimed at directly improving your vocational skills. You'll come away being clearer on nutrition topics, better able to undertand how to appraise information, and have more confidence in making evidence-based decisions in practice.
However, the content will be interesting to anyone who loves learning about the science of nutrition. If you like the Sigma Nutrition podcast, you'll love this event.
---
Lectures
Chaos or Consensus? What do we know about diet & health?
Dr. Deirdre Tobias
Confusion is common when trying to understand nutrition, owing to the presence of many conflicting narratives. Often a picture is painted that we don't really know much about what to eat. But is nutrition science really as chaotic, conflicting or controversial as it may seem?
In this lecture Dr. Tobias, a renowned nutrition epidemiologist, will dive into the science of diet and health, showing that there is much more consensus that commonly believed.
Dr. Tobias will walk you through the evidence behind the consensus, highlighting what we know from randomized feeding studies, pragmatic intervention trials, and observational epidemiology. You'll gain an enhanced insight in many crucial aspects of nutrition and health science, from evaluating study quality to establishing causality.
The lecture will clear away the confusion and leave you with a confident understanding of the dietary patterns that can allow us to get "most of the way there" in preventing major chronic diseases on the population level.
And finally, Dr. Tobias will explain why if all of this is true, then why are we still facing epidemics of obesity, diabetes, and heart disease?
How to Confidently Interpret Nutrition Studies
Alan Flanagan, PhD (c)
Nutrition is a scientific discipline and nutrition practitioners want to make evidence-based decisions.
However, nutrition research has several unique challenges that come with it. For example, there is an inability to "blind" participants, there is a lack of true placebo, and there is no such thing as "zero exposure" of a nutrient. Additionally, how different study types are used (and should be interpreted) differs in nutrition, relative to some other fields.
Whether you are a dietitian, nutritionist, nutrition academic or student, understanding these issues will dramatically increase your ability to understand nutrition research and your confidence in reading nutrition studies.
In this lecture, Alan Flanagan (postgraduate researcher at the University of Surrey) will walk you through the unique challenges in nutrition research, the primary types of studies in nutrition, and most importantly, how to make sense of all of this to inform your own practice or education.
Nutrition and Health Policy Reform – Learning From a Pandemic
Dr. Niamh Aspell, PhD
Food systems can help tackle diet-related diseases, if appropriately designed and implemented. And so to really improve people's health through nutrition, it is crucial to look at the role and design of food systems.
The food system is a dynamic system with many moving parts. And importantly, each of these parts influence one another.
In this lecure, Dr. Niamh Aspell will exaplain how food systems can help tackle diet-related disease and how to develop connections between the food environment and food policy. Finally, Dr. Aspell will make the case for the need to build, strengthen, democratise and create local food systems, as well as providing clear, practical and relevant examples for attendees.
Is Targeting Weight Loss a Lost Cause?
Danny Lennon
Targeting weight loss through dietary intervention poses a dilemma of sorts; on one hand weight loss can clearly improve health markers and outcomes. But statistically long-term maintenance of weight loss doesn't have a good track record. Most dieters will "fail". Added to this, dieting is not a benign intervention; there are physical and psychological costs to weight loss interventions.
So how do we determine the probability of "success"? How do we define "success"? What factors change this probability? How do we work out who should and shouldn't consider a weight-loss diet? In this lecture, we'll take a look at these questions and see what the evidence tells us.
---
Speakers
---
Keynote: Dr. Deirdre Tobias, ScD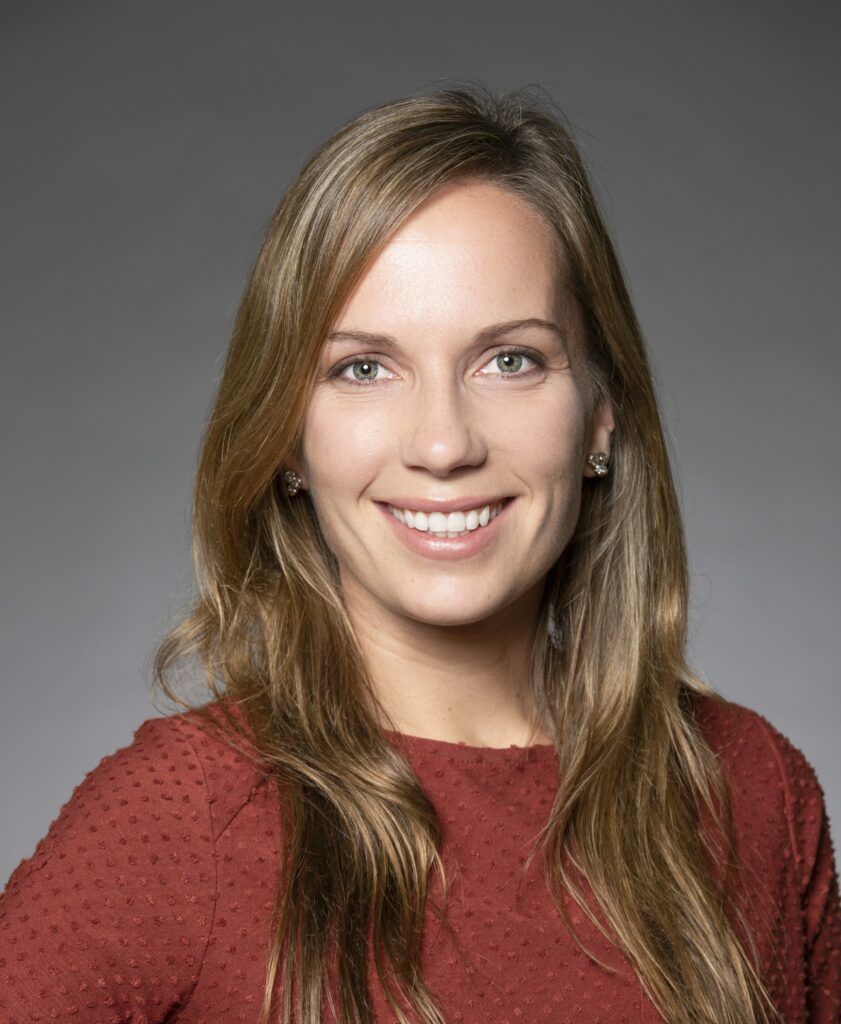 Harvard Medical School
Harvard TH Chan School of Public Health
Academic Editor of the American Journal of Clinical Nutrition
Dr. Tobias is a nutrition epidemiologist at the Brigham and Women's Hospital and Harvard Medical School in Boston, MA. She received doctoral and postdoctoral training from the Harvard TH Chan School of Public Health, Boston, MA, under mentor Dr. Frank B. Hu.
Dr. Tobias is co-Instructor of Nutrition Epidemiology with Dr. Walter Willett and faculty member at the Harvard TH Chan School of Public Health.
Her epidemiologic research focuses on identifying lifestyle risk factors and underlying mechanisms related to obesity and its major chronic diseases, including type 2 diabetes and cancer.
Dr. Tobias is currently the Academic Editor for the American Journal of Clinical Nutrition.
---
Dr. Niamh Aspell, PhD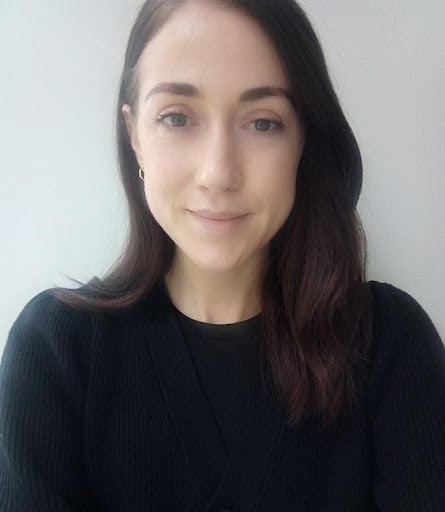 Expertise in study design, population health, research ethics, and nutrition interventions
PhD in nutrition & cognition
Postgraduate qualification in Applied Statistics
Dr. Aspell is a research analyst here at Sigma Nutrition, contributing to written statements, podcast episodes and background research. Her areas of expertise include study design, population health, research ethics, nutrition interventions, and ageing.
Dr. Aspell has previously worked as a scientific manager for food clinical trials. She has been involved in large projects exploring the role of artificial intelligence in healthcare, and in creating reports analysing government policy responses to the COVID-19 pandemic.
She has delivered numerous educational talks to a wide range of audiences including athletes, clinically vulnerable adults and general health and wellbeing for corporate organisations. She has previously delivered lectures on the Biological Basis of Behaviour and facilitated student learning in Anatomy and Physiology.
Dr. Aspell holds a postgraduate qualification in Applied Statistics, and has collaborated with various research groups on the social, health and economic determinants of healthy ageing. Her PhD was focused on the potential role of vitamin D in ageing.
---
Alan Flanagan, PhD (c)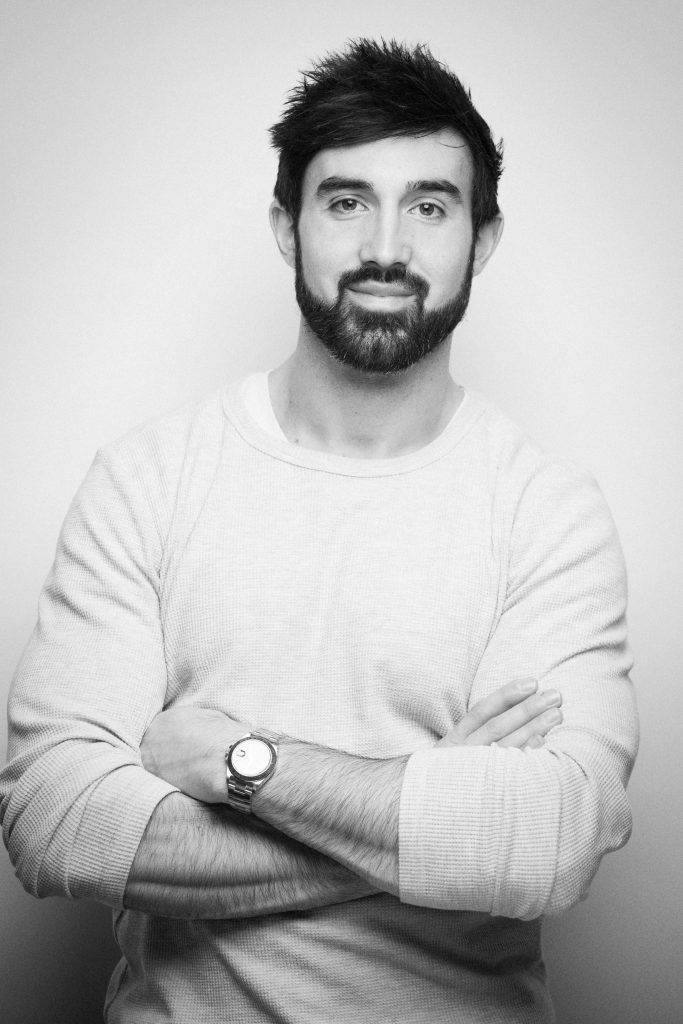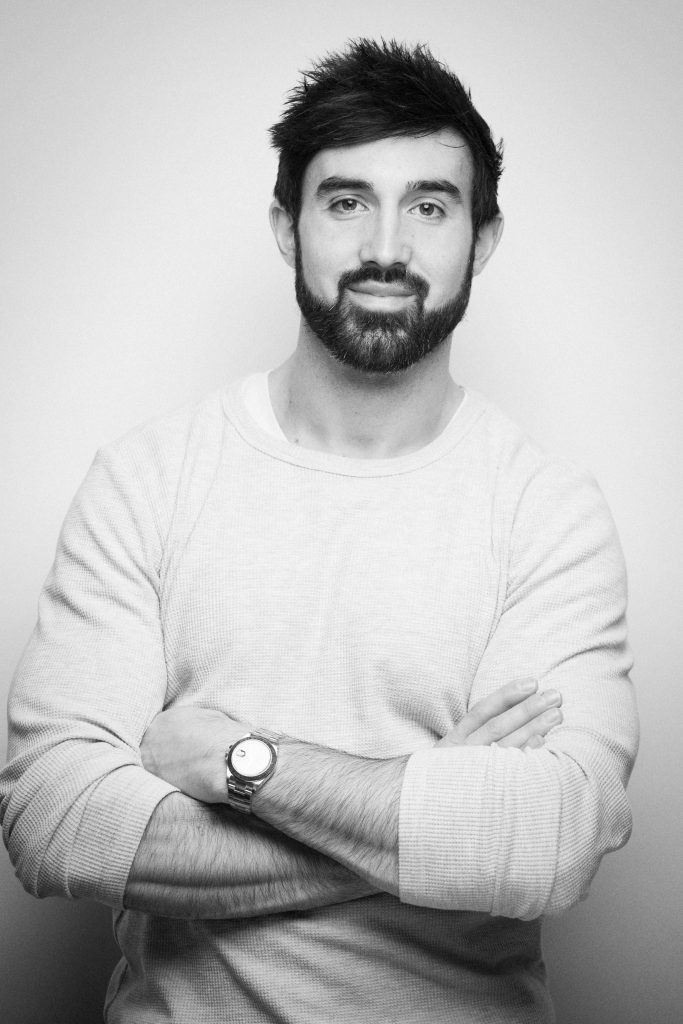 PhD in Chrononutrition
MSc in Nutritional Medicine
Former practicing lawyer (barrister)
Alan Flanagan is Sigma's Reseach Communication Officer; creating content in both written and audio content. He regularly co-hosts Sigma Nutrition Radio podcast episodes.
Alan has just submitted his doctoral thesis for his PhD in nutrition at the University of Surrey, where his research has focused on chrononutrition (circadian rhythms and diet). He has a Masters in Nutritional Medicine from the same institution.
Alan is the founder of Alinea Nutrition, where he delivers an evidence-based analysis of key issues in nutrition science. Aimed at healthcare professionals, with the goal of developing a greater ability to understand and assess nutrition research.
Previous to getting involved in nutrition academia, Alan was a practicing lawyer for many years in Dublin.
---
Danny Lennon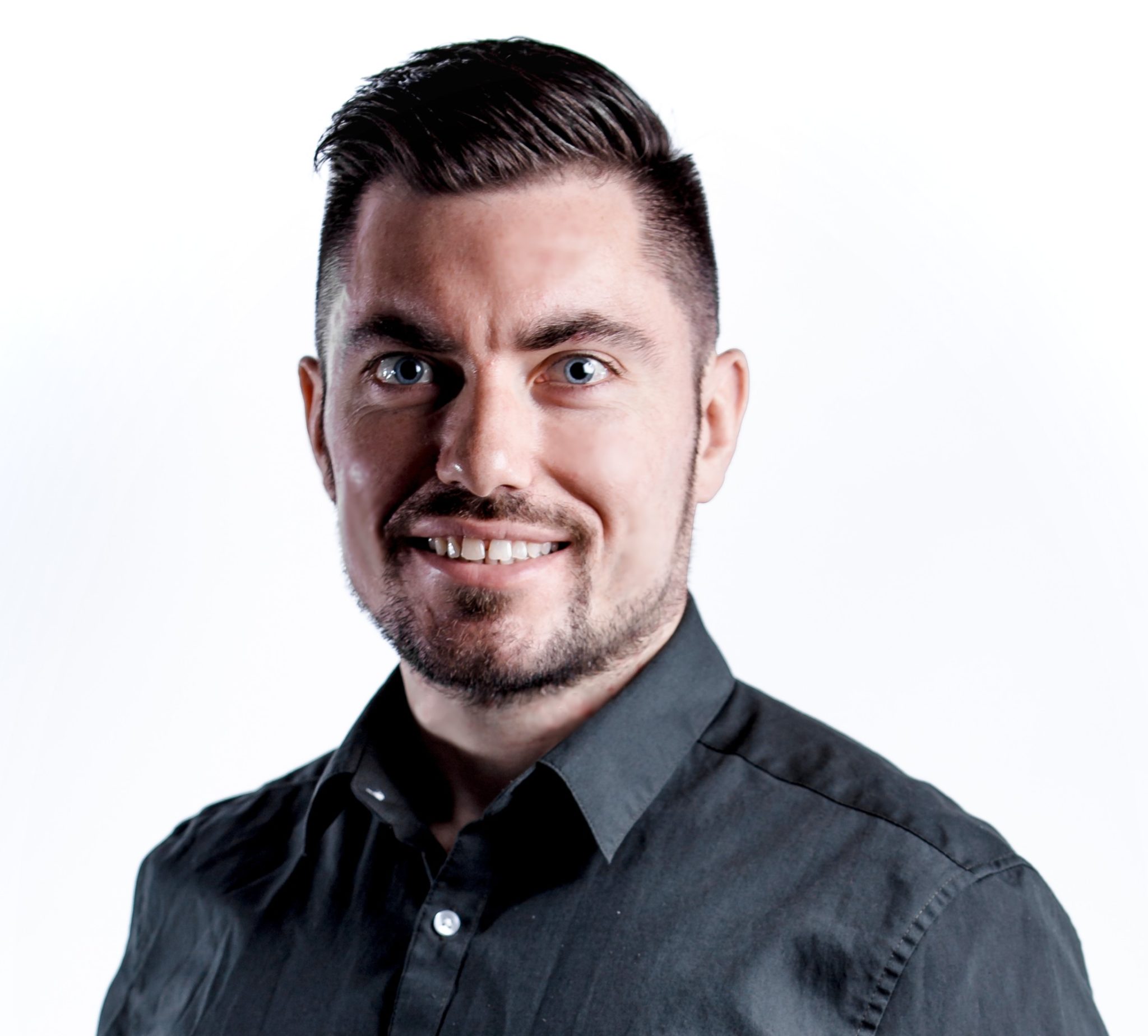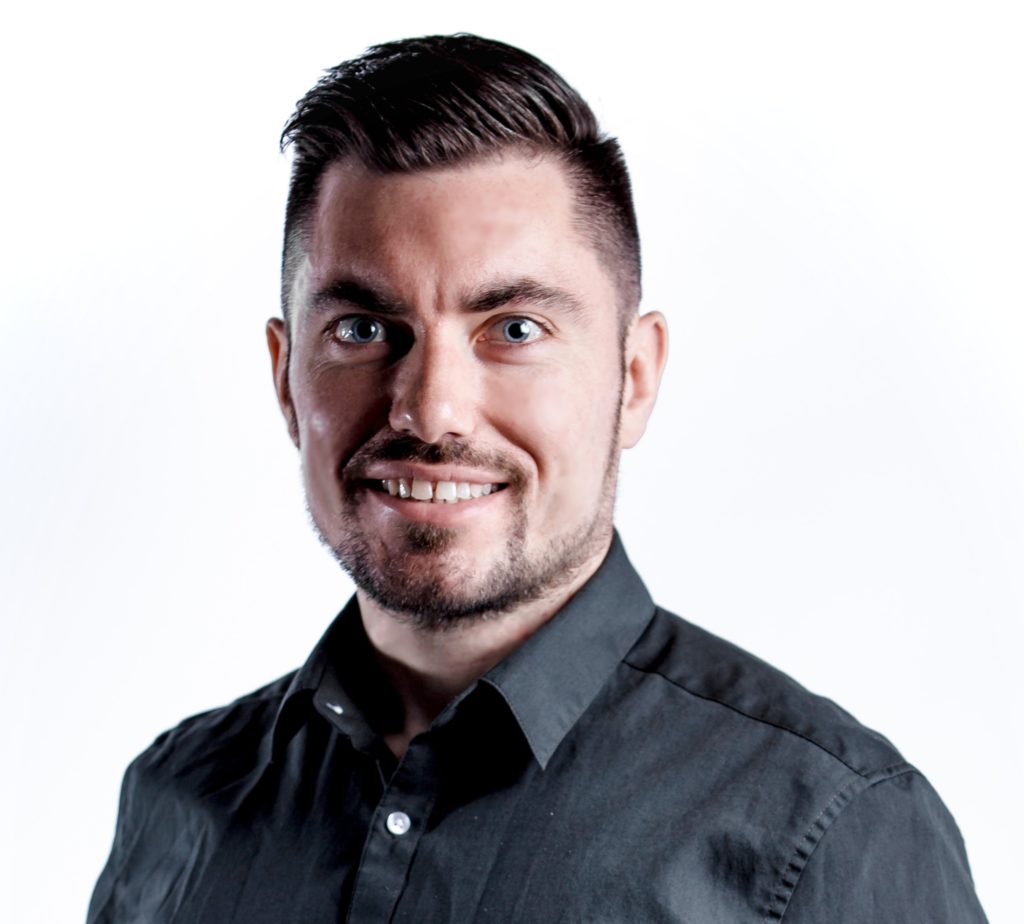 MSc. Nutritional Sciences
Host, Sigma Nutrition Radio
Founder, Sigma Nutrition
Danny is the founder of Sigma Nutrition and long-time host of the popular podcast Sigma Nutrition Radio. He has spoken at conferences and events all over Europe, as well as the United States and Australia.
Danny is currently a member of the Advisory Board of the Sports Nutrition Association, the global regulatory body responsible for the standardisation of best practice in the sports nutrition profession.
Danny has a master's degree (MSc.) in Nutritional Sciences and a BSc. in Biology and Physics (with concurrent diploma in education).
---
Schedule
09.30 Registration opens
10.00 Morning sessions begin
12.45 Lunch
13.45 Afternoon sessions begin
17.30 End
*15 minute breaks between indiviudal sessions. 60 minute break for lunch. Lunch provided on-site.
FAQ
This event will be most valuble to nutritionists, dietitians, dietetics/nutrition science students, and health professionals. However, the content will be interesting to anyone who loves learning about the science of nutrition. If you like the Sigma Nutrition podcast, you'll love this event.
Do you offer a student rate?
Yes, we are offering currently enrolled students €35 off the normal price (i.e. €115 vs. €150).
In order to get the discount, you will need to provide a screenshot of your university web portal, clearly showing current enrollment. Please ensure the screenshot shows the current semester (e.g. Spring 2022 or the date/time). The option to add the screenshot will pop up when you are purchasing your ticket.
How do I get to the venue?
The event is being held in the Trinity Conference Centre, at Trinity College Dublin. Specifically, the event will be in the Swift Theatre.
For directions to Trinity College by car, bus, train or via airport, see details here.
The Trinity Conference Centre is located at the Arts building, which is adjacent to Trinity's iconic Library and Front Square. You can enter most conveniently via the Nassau Street entrance (at the bottom of Dawson St.), or easily through any other entrance to Trinity.
The building is here.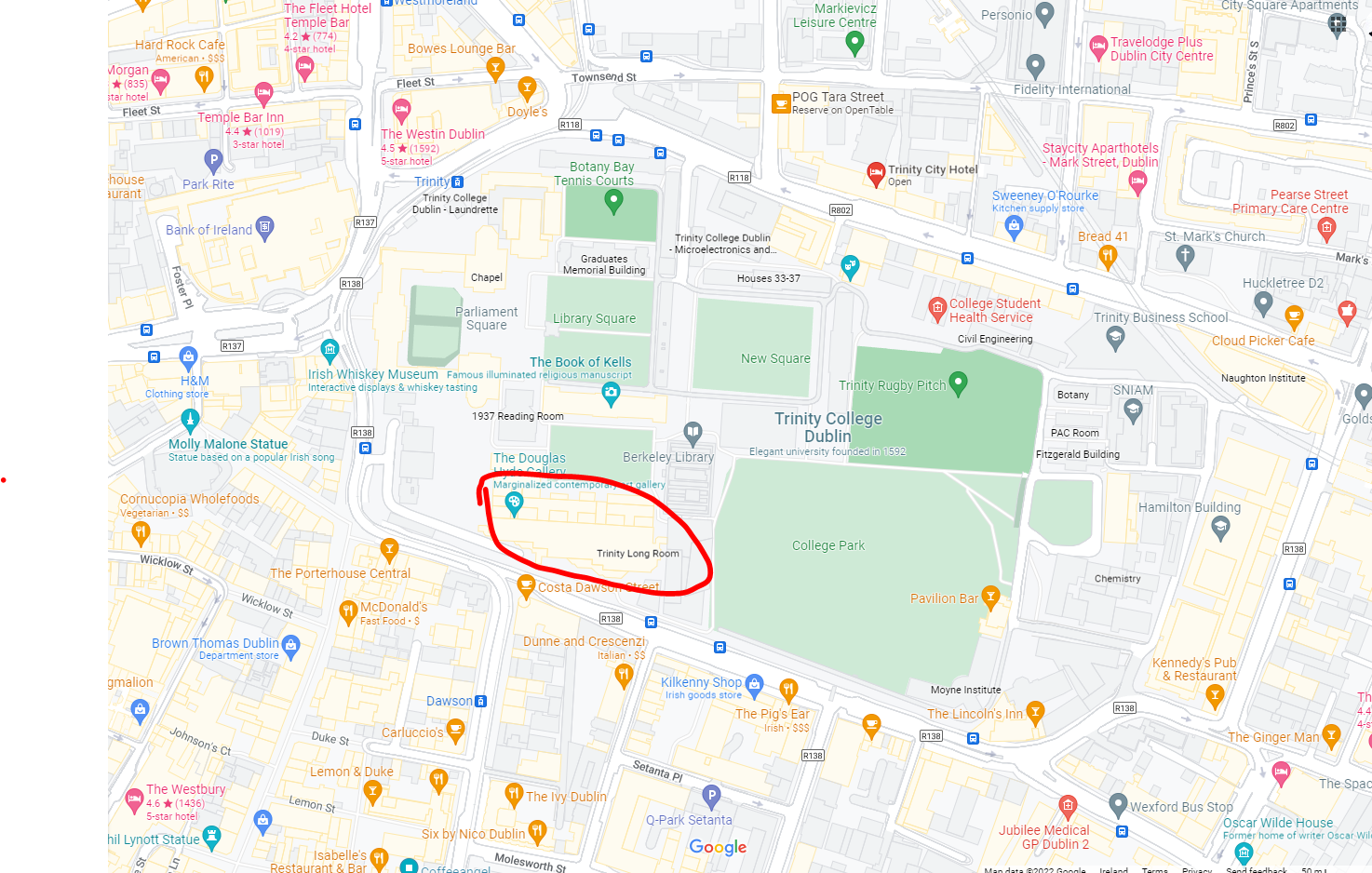 Are there COVID restrictions?
Currently in Ireland there are no restrictions related to social distancing or mask wearing for indoor events. While not mandatory, the continuation of mask wearing on public transport is part of government public health advice.
For international attendees, travellers to Ireland are NOT required to show proof of vaccination, proof of recovery or a negative PCR test result upon arrival.
Yes, there will be food and tea/coffee provided at the venue free of charge for all attendees.
I'm looking for accommodation. Where do you recommend?
With the event being right in the city centre, there is no shortage of accommodation options within walking distance of the venue. Here are some nearby hotels.