Podcast: Play in new window | Download
SNR #82: Dr. Jacob Wilson – Ketogenic Diets, Strength & Body Composition
Episode 82: Jacob Wilson of the Human Performance Lab at the University of Tampa is on the show to discuss research examining the potential for ketogenic diets for strength performance and body composition.

Guest Bio
Dr.
Jacob Wilson, Phd.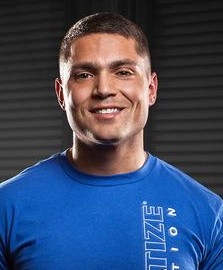 Dr. Jacob Wilson studied exercise nutrition at California State University, Hayward (CSUH) as an undergrad, placing in the top 1 percentile of all graduating students. Following his B.S. degree, Jacob entered CSU Eastbay's master of science degree program, with an emphasis in both sports psychology and exercise physiology.
After completing his M.S., Jacob entered into Florida State Universities' PhD. program in exercise physiology.
Dr. Wilson is currently a professor and scientist at the University of Tampa. At the University of Tampa he has developed a state-of-the-art Human Performance lab which has established itself as one of the most advanced in the nation. In fact his research was featured in the documentary "Generation Iron".
Wilson's research has covered the cellular, molecular and whole body changes in muscle size, strength and power in response to resistance training and nutrition interventions. On these topics, he has published more than 100 peer-reviewed papers, book chapters and abstracts.
 In this episode we discuss:
The difference between low-carbohydrate and ketogenic diets
The research on ketogenic diets for strength and body composition being conducted at the University of Tampa
What type of athletes are ketogenic diets for and not for?
Can ketogenic diets ever be sufficient for high-intensity work like CrossFit or MMA?
Powerlifters and advantages for making a certain weight class
Gaps in the literature and what still needs to be research
What is a "well-formulated" ketogenic diet; prebiotics, fat sources and more
The role of insulin sensitivity in the potential benefits of low-carb or high-carb hypocaloric diets
Links & Resources:
Human Performance Lab at Tampa
Paoli et al. 2005 – Ketogenic diet does not affect strength performance in elite artistic gymnasts
Paoli et al. 2013 – Long term successful weight loss with a combination biphasic ketogenic Mediterranean diet and Mediterranean diet maintenance protocol
Young et al. 1971 – Effect on body composition and other parameters in obese young men of carbohydrate level of reduction diet
Volek et al. 2004 – Comparison of energy-restricted very low-carbohydrate and low-fat diets on weight loss and body composition in overweight men and women
Yeo et al. 2011 – Fat adaptation in well-trained athletes: effects on cell metabolism
Cornier et al. 2005 – Insulin sensitivity determines the effectiveness of dietary macronutrient composition on weight loss in obese women
McCleary et al. 2014 – Effects of a ketogenic diet on strength and power
Rauch et al. 2014 – The effects of ketogenic dieting on skeletal muscle and fat mass
Lyle McDonald – The Ketogenic Diet
Russell et al. 2011 – High-protein, reduced-carbohydrate weight-loss diets promote metabolite profiles likely to be detrimental to colonic health
Leave a review for the show on iTunes
Leave a review on Stitcher (android users)
---
Enjoy this episode?
Click here to keep up to date with Sigma Nutrition content
You might enjoy these:
SNR #43: Dr. Mike Israetel – All You Need To Know About Nutrient Timing
SNR #79: Eric Helms – Nutrition For Powerlifters
SNR #57: Martin MacDonald – Fat Burning vs. Fat Loss, Fasted Cardio & Low-Glycogen Training
---