The Mission of Sigma Nutrition

Sigma Nutrition is a company aimed at providing the highest-quality, evidence-based information on nutrition, performance & exercise science. We aim to do this through two primary methods:
Educational Media Content – this includes the top-ranked podcast Sigma Nutrition Radio, articles, videos and presentations.
World-Class Online Coaching – our coaching program provides dedicated people with a meticulous coaching service that covers every aspect possible to allow them to reach their potential.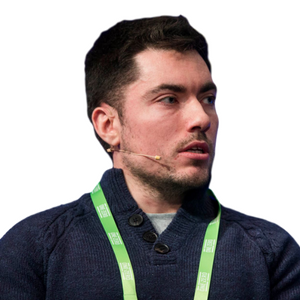 Danny is the founder of Sigma Nutrition and the main man behind content creation on the site. Danny has a master's degree (MSc.) in Nutritional Sciences from University College Cork, during which time Danny completed his research thesis directly under the world-renowned vitamin D researcher Professor Kevin Cashman.
In addition to that research, Danny took classes in biochemistry, clinical nutrition, micronutrient interactions and physiology. Previous to this Danny also completed a BSc. Degree in Biology and Physics Education and spent a year teaching these subjects.
As well as producing media content, Danny also works as a performance nutritionist to professional MMA fighters, professional boxers and competitive powerlifters. He has consulted several teams in a number of sports. He also has an online coaching service that helps a wide array of clients with nutrition related issues.
Outside of the nutrition world, Danny is a drug-free powerlifter, BJJ blue belt and a life-long Arsenal fan. You can find him on Instagram at @dannylennon_sigma
Email
danny@sigmanutrition.com
Instagram
@sigmanutrition