The value of science is in being able to critically evaluate ideas and make decisions whilst minimizing personal bias. Knowing the value of such a tool in understanding and making decisions about nutrition, we're passionate about promoting the correct application of evidence-based practice and critical thinking.
The Mission of Sigma Nutrition
Sigma Nutrition is a company aimed at providing the highest-quality, evidence-based information on nutrition and health. We aim to do this through three primary methods:
Educational Media Content - this includes the top-ranked podcast Sigma Nutrition Radio, articles, videos and presentations.
Educational Events - Sigma Nutrition run independent educational conferences and workshops, as well as providing these services to several corporate organizations. Danny also speaks at conferences across the world.
World-Class Online Coaching - our coaching program provides dedicated people with a meticulous coaching service that covers every aspect possible to allow them to reach their potential.
About the Founder: Danny Lennon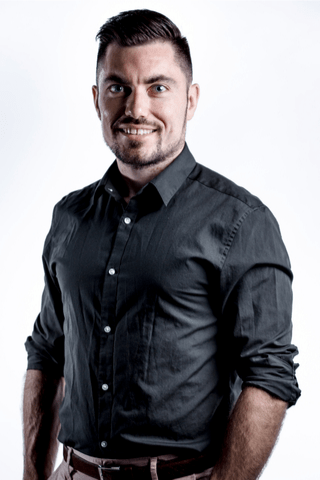 Danny is the founder of Sigma Nutrition and head of content creation for the company. Known for hosting the top-ranked podcast Sigma Nutrition Radio, Danny is also a respected educator in the field. He has spoken at conferences and events all over Europe (including London, Dublin, Amsterdam and Vienna), as well as the United States and Australia.
Danny has a master's degree (MSc.) in Nutritional Sciences from University College Cork, during which time Danny took classes in biochemistry, clinical nutrition, micronutrient interactions and physiology. Previous to this Danny also completed a BSc. Degree in Biology and Physics Education and spent a year teaching these subjects.
In the past, Danny  has worked as a nutrition practitioner with a wide variety of clients. He became well known for his role as a performance nutritionist to professional mixed martial artists & boxers.
Outside of the nutrition world, Danny has competed as a powerlifter, is a BJJ blue belt and is a life-long Arsenal fan.
About the Sigma Nutrition Team
Our team at present includes our coaching staff, registered dietitian and Research Communication Officer. For details on our staff click the button below.