Podcast: Play in new window | Download | Embed
Subscribe: Apple Podcasts | Google Podcasts | Stitcher | RSS | More
Episode #23: This week's guest is Marc David, founder of the Institute for the Psychology of Eating.
We discuss why what we eat is only half the story of good nutrition. We get into topics like the effect of physiological state on digestion, attitude to food, behaviours around food, mind-body nutrition, food "addiction", and binge eating.


Guest Bio
Marc David is the Founder of the Institute for the Psychology of Eating, and a leading visionary, teacher and consultant in Nutritional Psychology. He's the author of the classic and best-selling books Nourishing Wisdom and The Slow Down Diet, which have been translated into 10 languages.
Marc has been featured on CNN, NBC, and numerous media outlets. His fresh, inspiring and innovative messages about food, body and soul appeal to a wide audience of eaters who are ready for a whole new approach. Marc has appeared in publications such as The New York Times, Chicago Times, McCall's, Glamour, Elle, Utne Reader, Yoga Journal, WebMD and numerous others.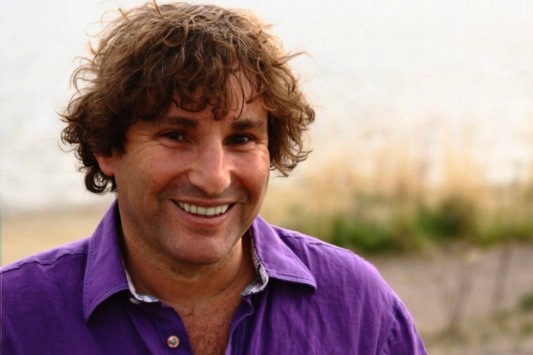 He's presented at a long list of professional settings including Harvard University, The Institute for Functional Medicine and The National Institute for the Clinical Application of Behavioral Medicine. Marc's teaching organization, The Institute of the Psychology of Eating, is the world's only online school dedicated to a progressive, positive, holistic understanding of psychology and nutrition.
Unique and revolutionary in its approach, the Institute teaches students and professionals how to effectively work with the most common and compelling eating challenges of our times in their internationally acclaimed Eating Psychology Coach Certification Training. The Institute also features cutting edge programs for the public. Learn more here: www.psychologyofeating.com
In This Show We Discuss:
Marc's philosophy of "what we eat is only half the story of good nutrition".
The concept of "food addiction" and wanting to always eat.
Our relationship with food and our attitudes towards it.
Listening to our bodies.
The affect that our physiological state has on digestion.
The problems of restrictive dieting
Links & Resources
Enjoy the Show? 
Stay in touch by subscribing to the Sigma Nutrition Bulletin: