Podcast: Play in new window | Download | Embed
Subscribe: iTunes | Android | Stitcher | RSS
SNR #19: Brent Pottenger ~ Thinkering, Ancestral Health & the Future of Medicine
Episode #19: Brent Pottenger, medical student and founder of the Ancestral Health Society, comes on the show to discuss his philosophy to health.
We talk about thinkering, experimentation, ancestral health and the future of medicine.

Guest Bio
Brent Pottenger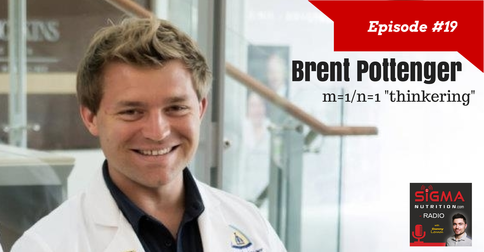 Brent is a medical student at The Johns Hopkins University School of Medicine. He holds a Master of Health Administration (MHA) degree from the University of Southern California (USC). As an undergraduate student at the University of California, Davis, he studied human physiology, financial management, and contemporary leadership.
He enjoys reading, exercising (Ancestral Fitness), thinking, eating (healthy), discussing ideas, sleeping, and playing sports (soccer, basketball, tennis, and golf, primarily).
In this episode we discuss:
 What the hell "epistomecrat" means
Brent's m=1/n=1 "thinkering" concept
How the Ancestral Health movement started
The importance of paying attention to individuals & biochemical individuality
The possible routes to improving current healthcare practice
Can we bridge the gap between prevention and medical treatment
The best piece of advice Brent ever received
Links & Resources
Enjoy this episode?
Tweet about it!