Podcast: Play in new window | Download | Embed
Subscribe: iTunes | Android | Stitcher | RSS
SPP #2: Matt Gary – Deadlift Programming & Technical Mastery
Share this episode on Facebook
---
Episode 2: Matt Gary of SSPT and coach of the USAPL National team is on the podcast to discuss training the deadlift, single-rep vs. multiple-rep sets, and technical mastery of the deadlift.
---
Guest Bio
Matt Gary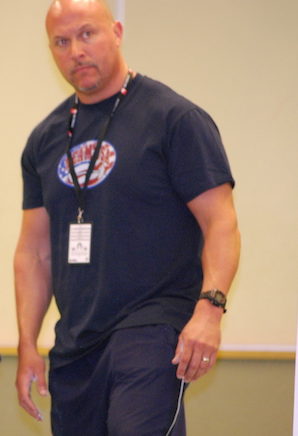 Matt Gary has been a competitive, drug-free powerlifter for 20 years. His educational background includes a BS in Kinesiological Science from the University of Maryland. In 1995, he was recognized as a Certified Strength & Conditioning Specialist (CSCS) via the National Strength & Conditioning Association.
Matt, along with his wife Suzanne "Sioux-z" Hartwig-Gary, own and operate Supreme Sports Performance & Training (SSPT). SSPT is Maryland's premier strength and conditioning facility catering to powerlifters, Olympic weightlifters, strongman competitors, and anyone who is serious about strength training. Matt's clients include high school and collegiate athletes, powerlifters from novice to elite, and the general population.
Matt is an active member of the USAPL where he serves as the Chairman of the Coaching Committee, a member of the Raw Committee, national referee, and coach. His coaching resume includes:
USAPL Coach of the Year – 2012
Head Coach USA Women's Open (equipped) National Team 2010 – 2012 IPF World Championships
Head Coach USA Men's Team 2009 IWGA World Games
Head Coach Atlantic & Midwest Regions, Quest Invitational – 2008 – 2010 Arnold Sports Festival
Head Coach USA Men's Team 2008 NAPF North American Regionals
Assistant Coach USA Men's & Women's Teams 2012 – 2014 IPF Classics (raw) Powerlifting World Championships
Assistant Coach USA Men's Open (equipped) National Team 2005 – 2008, 2010 IPF World Championships
Assistant Coach USA Men's & Women's Teams 2009 IPF Masters World Championships
Assistant Coach USA Women's Team 2009 IWGA World Games
Assistant Coach USA Women's Team 2008 NAPF North American Regionals
Assistant Coach USA Women's Open (equipped) National Team 2003, 2005 – 2008 IPF World Championships
Personal coach for more than 50 powerlifters from novice to elite
Matt has competed in three different weight divisions, from 198 to 242, and currently competes in the 231-pound (105kg) weight class. He is a 4-time Maryland state champion and won the 2004 USAPL American Open Powerlifting Championships. Matt's articles focus on various aspects of strength training and powerlifting. Comments, discussion, and questions about these articles or any other strength endeavor are always welcome and may be sent to MLGary72@gmail.com
In This Episode We Discuss:
Why Matt programs deadlift training using singles exclusively
Links & Resources
---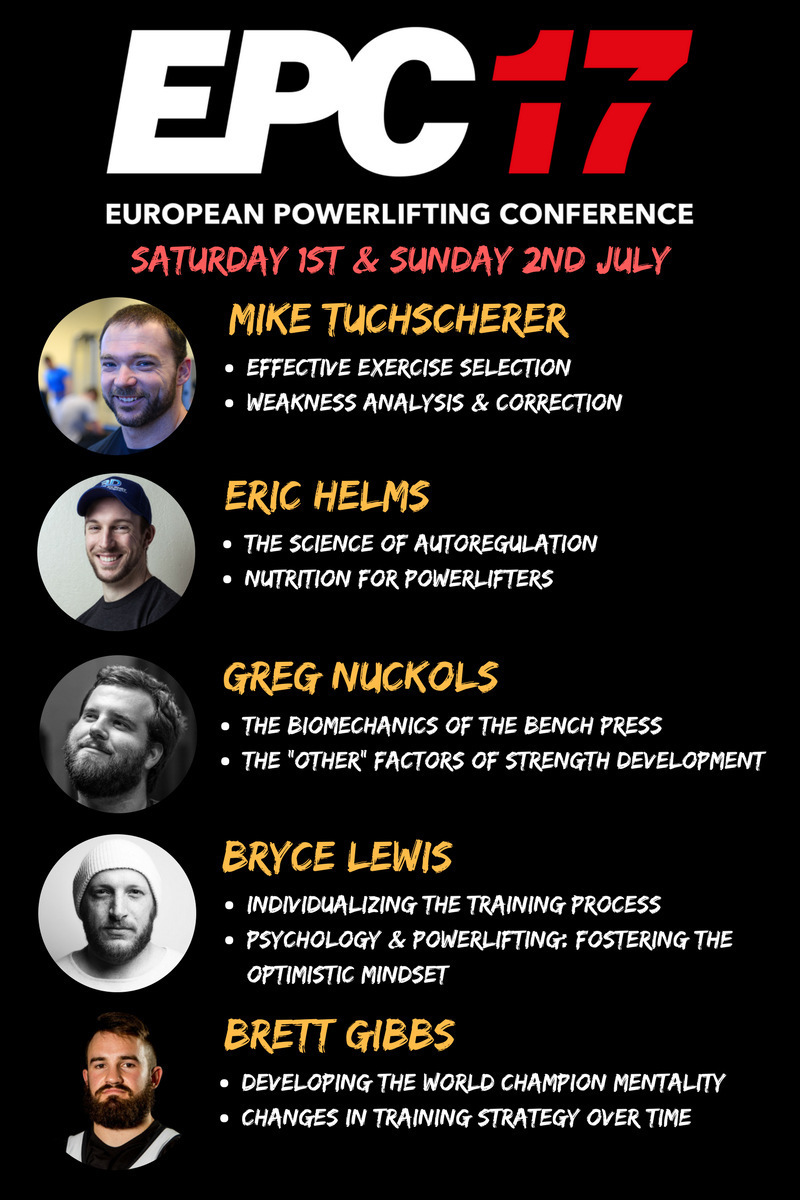 ---