Podcast: Play in new window | Download | Embed
Subscribe: Apple Podcasts | Android | Google Podcasts | Stitcher | RSS | More
Episode 44: Mike Samuels of Healthy Living, Heavy Lifting is on the show to discuss restrictive vs. flexible dieting, our common transition from neurotic eating to sustainable nutrition, how to eat whilst travelling or working on the road, how to eliminate binges and how to enjoy life!

Guest Bio
Mike Samuels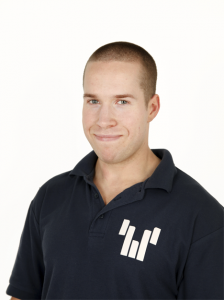 Mike Samuels is a personal trainer and diet coach based in the UK.
He has written for a whole host of sites including BioLayne, Livestrong and EliteFTS.
Go catch him on Twitter at @mikesamuelspt
In this episode we discuss:
Mike's journey from overweight "Paleo Mike" to being shredded whilst being able to enjoy eating ice cream & Subway
Why diets often fail or lead to binges
How to recognize restrictive dieting
How to maintain good nutrition & training habits whilst travelling or working on the road
Behavioural psychology aspects to dieting
Should YOU count macros or not?
Practical tips that Mike uses with clients to set them up for success
Links & Resources:
www.healthylivingheavylifting.com
Lichtman et al. – Discrepancy between self-reported and actual caloric intake and exercise in obese subjects
Leave a review for the show on iTunes
Leave a review on Stitcher (android users)
---
Enjoy this episode? You Might Enjoy These Posts…
The Unhealthy Way to Eat Healthy: 5 Life Lessons Learned
Re-feeds & Macro Cycling: Is Non-linear Dieting Necessary?
---