Mark Alexander of Efficient Exercise is on the show to talk about the importance of resistance training, how it can by done by anyone both efficiently and safely, and how ARX technology can play a role in that.
Guest Bio
Mark Alexander, Efficient Exercise & ARX Fit 
Mark became active within the fitness field at a very early age as his father was a physician involved in early strength training circles. In an effort to increase his knowledge and skills, he studied sport management at the University of Texas and took a position in their athletics department.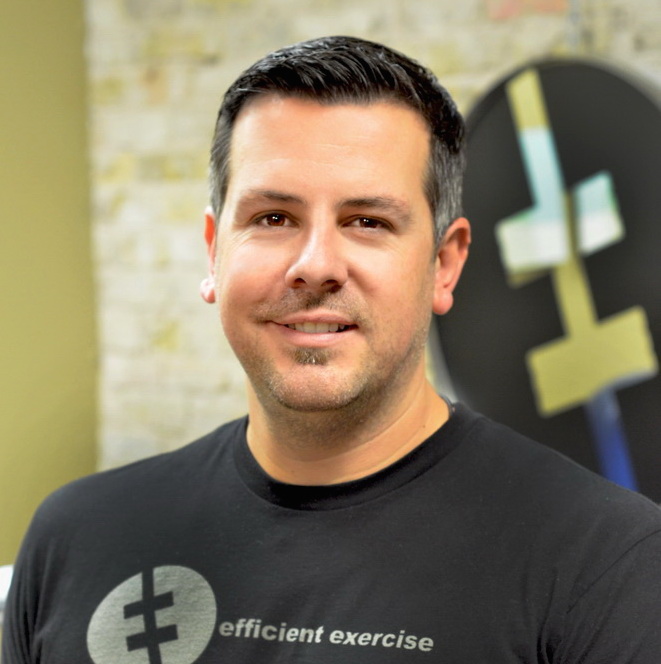 In building upon his mission to change the way the world exercises, Mark founded Efficient Exercise, a personal training studio in 2001 that has 5 locations today in the Austin/San Antonio area. In 2009, Mark teamed up with ARX inventor Randy Rindfleisch to develop ARX (adaptive resistance exercise) technology.
As CEO of Efficient Exercise and ARX, Mark's unique perspective, entrepreneurial spirit and industry experiences help drive the management and growth of both companies. Mark oversees the international distribution and development of ARX equipment and spearheads the organizational strategy and expansion of the company.
In This Show We Discuss:
Mark's philosophy on health & his background in strength and conditioning
Efficient Exercise – both as a concept and in action in EE gyms
The principles of effiency, safety and effectiveness when it comes to training
What adaptive resistance exercise is and how this technology can be so effective
How Mark and the guys at EE incorporated the ARX technology into their programming
Links & Resources:
---