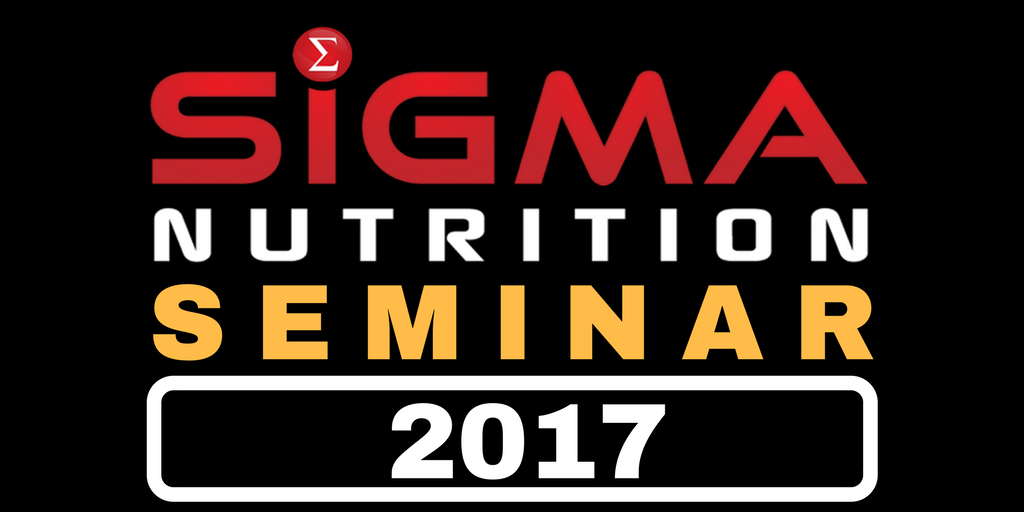 Dublin, November 25th & 26th
The annual Sigma Nutrition Seminar returns in 2017 for a weekend of all-new content covering a whole range of exciting topics in evidence-based nutrition.
This event is for people who want to not only deepen their knowledge, but also understand how to think like a true evidence-based practitioner.
Whilst the event is open to anyone who wishes to attend, note that the content is not at a beginner level. At least some previous understanding of nutrition will be required to take the most out of the weekend.
Our past seminars have attracted people from many fields; past attendees have included some of the biggest coaches in the industry, MSc. and PhD nutrition students, personal trainers, athletes, nutritionists, dietitans, doctors and non-professionals with a keen interest in their own nutrition.
The seminar is an intensive weekend-long event, including lecture sessions, discussion sessions and interactive "translational" sessions. The content topics will be split into two broad themes to be covered on each day:
Fundamentals of Nutrition for Fat Loss & Health
Advanced Body Composition & Athlete Nutrition
A list of some of the concepts covered on each day are listed on the slider below.
Whilst attending the full weekend is recommended, we are making one-day tickets available for those that can't attend both days.
Full Weekend Ticket
BEST VALUE
€275
Entry to both days of event
FRONT ROW SEATS for first 20
DiscountED Rates FOR SIGMA COACHING SERVICES
Access to all digital resources
Single Day Ticket
€165
For day of choice
Entry to your choice of day 1 or 2
Access to all digital resources