Podcast: Play in new window | Download | Embed
Subscribe: Apple Podcasts | Android | Stitcher | RSS
SNR #197: Kyle Mamounis, PhD – Fatty Acid Metabolism & Implications for Health
Share this episode on Facebook
---
Episode 197: Researcher Kyle Mamounis
Get the podcast on iTunes (iOS)
Get the podcast on Stitcher (Android app)
Click Here to Get Podcast Transcripts

Guest Bio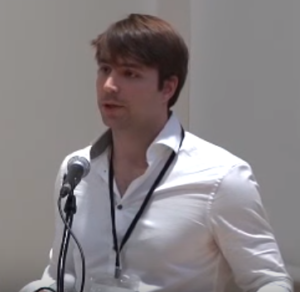 Kyle Mamounis, PhD
Kyle J. Mamounis, has a doctoral degree in nutritional science from Rutgers University in New Brunswick, New Jersey USA. He is currently a researcher at University of Central Florida in Orlando. His primary research interest is investigating the effects of fatty acids on energy balance regulation. He maintains a science blog with posts on his research interests, reviews of science magazine articles and general cellular physiology at www.nutricrinology.com.
In This Episode We Discuss:
Hypothalamic Inflammation as a Molecular Mechanism of Diet-Induced Obesity
Obesity and Hypothalamic Inflammation from High Fat Diets with Different fatty Acid Profiles.
Rodent models and using high-fat diets to induce obesity
Recently published study from earlier this year: insulin tolerance test after consuming oils of differing amounts of linoleic acid
What sort of human trials would we need to see to examine further this hypothesis of PUFA potentially being more obesogenic?
PUFA and insulin resistance
Links & Resources
---
Enjoy this episode?
Share this episode on Facebook
Support the podcast on Patreon
---
Related Episodes:
---